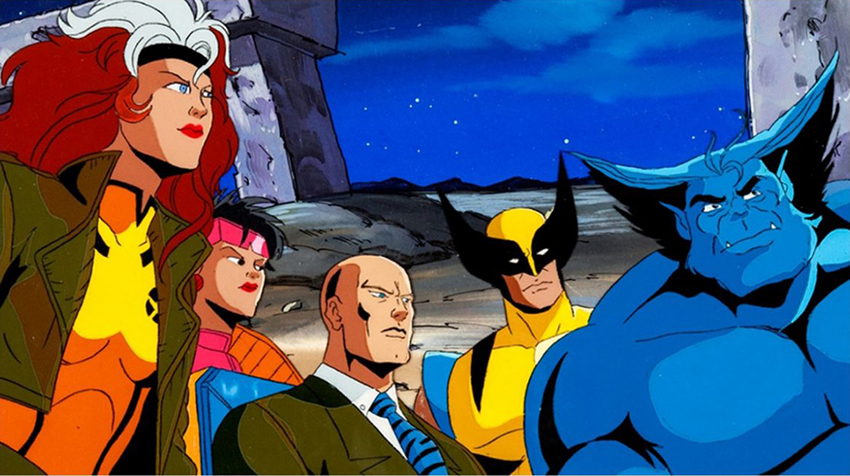 If you haven't noticed, everything that was old is new again as Hollywood has been reviving old shows from the 90s and 80s all over the place. Everything from X-Files to Murphy Brown is back on our screens again, but the question remains: Who's actually asking for this stuff? One show's revival I would definitely ask for though is the classic X-Men: The Animated Series, and it appears I'm not the only one.
According to a report in a newsletter from The Hollywood Reporter, the series' original creative team apparently intend to pitch the Powers-That-Be a revival of the show. We don't have any further details but series producer and director Larry Houston tells THR that "The one thing we'd like to do more than anything else is to continue where we left off." As it so happens, it's also being reported that the original voice cast will be appearing together in October at Los Angeles Comic Con, the first time they have reunited since the show ended over two decades ago. While there's no indication as to when the creators' pitch will occur, this can't be a coincidence.
On top of that, the original cartoon is also getting a lot of online buzz lately. As X-Men: Dark Phoenix hit cinemas this weekend past and once again failed to do a proper adaptation of Chris Claremont and John Byrne's seminal Phoenix Saga comic book arc, it's being pointed out by many (including me) that the definitive adaptation already exists in the old cartoon series. That was just one of many iconic comic book stories that the groundbreaking animated show brought to life – including Apocalypse and Days of Future Past, both of which the movies also tried to adapt to limited success – across its run in the mid-1990s.
Airing for five seasons from 1992 to 1997, the X-Men animated series was the gateway for many a fledgeling comic book geek to the world of Marvel Comics. Praised for its mature storytelling and deep character arcs that spanned seasons, the show was unlike anything else out there at the time and instantly became a pop culture classic. There would be no live-action X-Men movie in 2000 if it wasn't for the global popularity of the cartoon a few years earlier, and without that movie paving the way, the comic book film genre would definitely not be the powerhouse it is today. Or even exist.
That genre is currently ruled by Disney and their Marvel Cinematic Universe. With Disney's acquisition of Fox recently, the cinematic rights to the X-Men have finally returned home, but Marvel Studios President Kevin Feige have indicated that we won't see the mutant superheroes showing up in the live-action MCU movies for at least five years. How better to keep the X-Men topical during that time than with a return of the cartoon series that was so critical to launching this entire genre then? It makes a whole lot of sense, if you ask me. All they need to do is make sure they keep that iconic original intro theme song, irrespective of the fact that it's basically a Whitney Huston song.
Last Updated: June 10, 2019