This article was sponsored. The editorial and content is entirely created in-house, unless otherwise specified.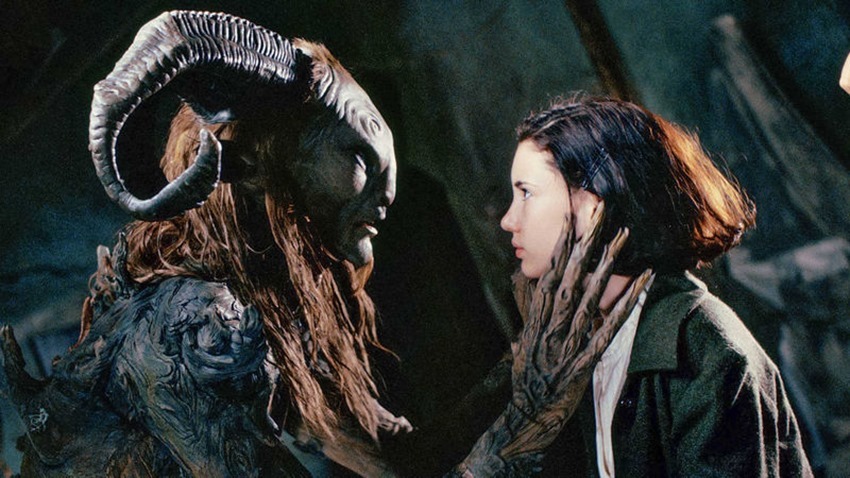 It's the 79th Academy Awards in February 2007 and Germany's The Lives of Others has just won the Oscar for the Best Foreign Language Film… and I'm willing to bet most of you reading this don't remember this at all or maybe haven't heard of The Lives of Others. What you probably do remember though is Pan's Labyrinth, the widely acclaimed Spanish-language nominee that lost out on that particular Oscar but managed to bag three others for Best Cinematography, Best Art Direction and Best Makeup, as well as earn a long list of other accolades, garner international box office success and go on to become a revered modern classic.
Pan's Labyrinth was writer/director Guillermo Del Toro's first brush with major awards contention at the Oscars. It would take the fan-favourite Mexican filmmaker eleven years before he would again get recognized by the Academy, and this time – as we saw at last week's Oscars – Del Toro would win big as The Shape of Water picked up Best Picture, Best Director, Best Production Design and Best Original Score out of thirteen nominations. If you were to ask me though – and you kind of are, since you're reading this – it was Del Toro's first dark fantasy masterpiece that is more deserving of those accolades, and you can check it out for yourself on Showmax right now.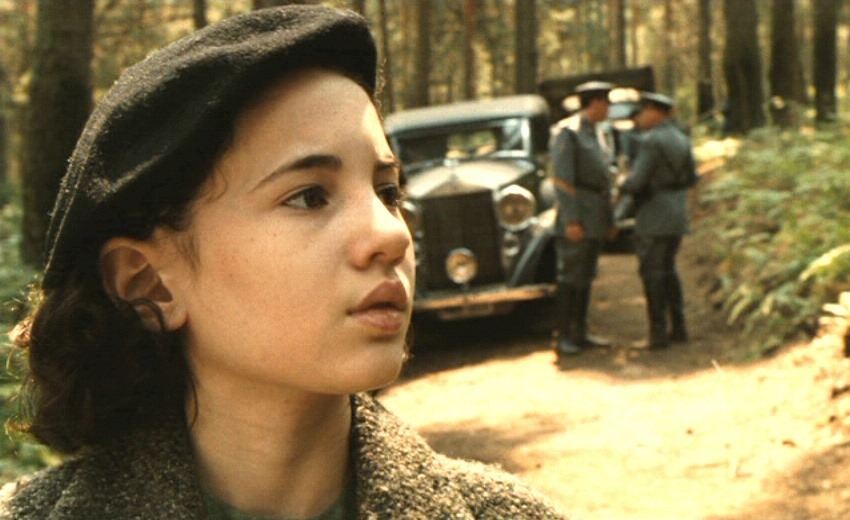 Pan's Labyrinth – which actually only used that title in certain parts of the world due to greater familiarity with the Greek mythological character of Pan, but its original Spanish title of El Laberinto del Fauno actually translates to "The Labyrinth of the Faun" – is set during the Spanish Civil War in the 1940s and is a macabre fairy tale that is pure Del Toro: a mix of awe-inspiring visual imagination that borders on the horrific, heavy political subtext, and a whole lot of heart. The story follows 11-year old Ophelia (Ivana Baquero) as she accompanies her sickly mother to meet her new stepfather, the psychopathic Captain Vidal (Sergi Lopez), at his villa in the dark Spanish forest.
En route though, Ophelia takes a detour into the fantastical as she meets the Faun (Doug Jones), a towering creature of hoof and horn, who believes the young girl to be the reincarnation of Moanna, a princess of the underworld who had entered the world of man, become mortal and died. Faun gives Ophelia three tasks to perform to prove that she is indeed Princess Moanna come again, sending her deeper into a world of living myth and nightmarish monsters, all while Vidal deals with the violent realities of a rebellious local population who continue to threaten to rise up no matter how many physical atrocities he visits on them.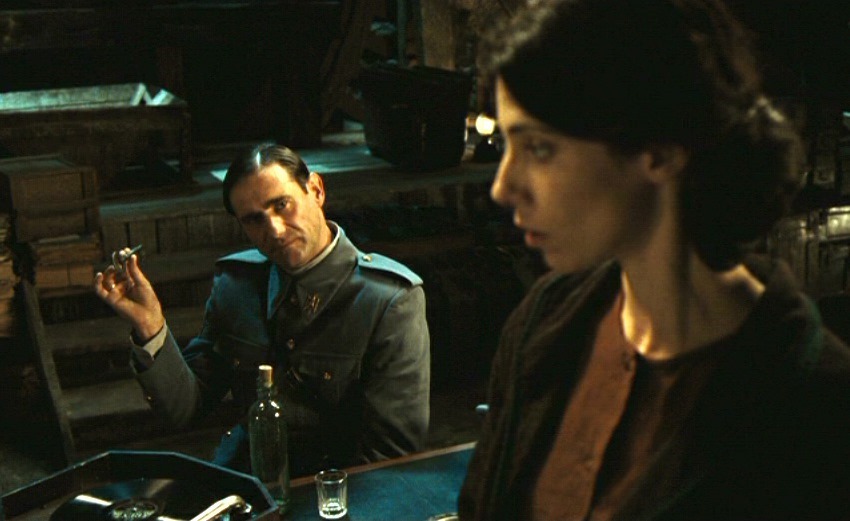 As Ophelia and Vidal, Baquero and Lopez just ooze respective charm and contempt. In the case of the former, the 11-year old actress blew Del Toro away so much during her audition, that he actually rewrote the script to make Ophelia older than originally intended. Prior to Pan's Labyrinth, Lopez had mainly been known as a comedic actor which prompted the film's producers to warn Del Toro against casting him, but the filmmaker saw the potential there and believed in it – and it paid off in hauntingly evil fashion. Also, in Faun, Del Toro would give contortionist-turned-actor Jones the role of his life, setting him up to eventually become one of Hollywood's most sought-after niche actors for the way he could bring to life these often highly inhuman-looking characters with uncanny realism.
And as these actors and more work the magic of their craft, what plays out is a deeply engrossing, lyrical fantasy which touches heavily on themes of familial love and sacrifice, the pain of freedom, and how it's often the "creatures" that look like normal human beings who are the real monsters. Del Toro layers his narrative with thinly veiled contempt for things like war and the Catholic Church and even manages to weave in traumatic experiences from his own life. A shocking scene in which Vidal beats a man with a heavy wine bottle was inspired by an incident in the filmmaker's youth when he and a friend got involved in a street brawl, and while he was being pounded he looked over to see his friend being beaten with a bottle. The bottle would not break, lengthening and intensifying the beating, and that image got stuck in Del Toro's head ever since.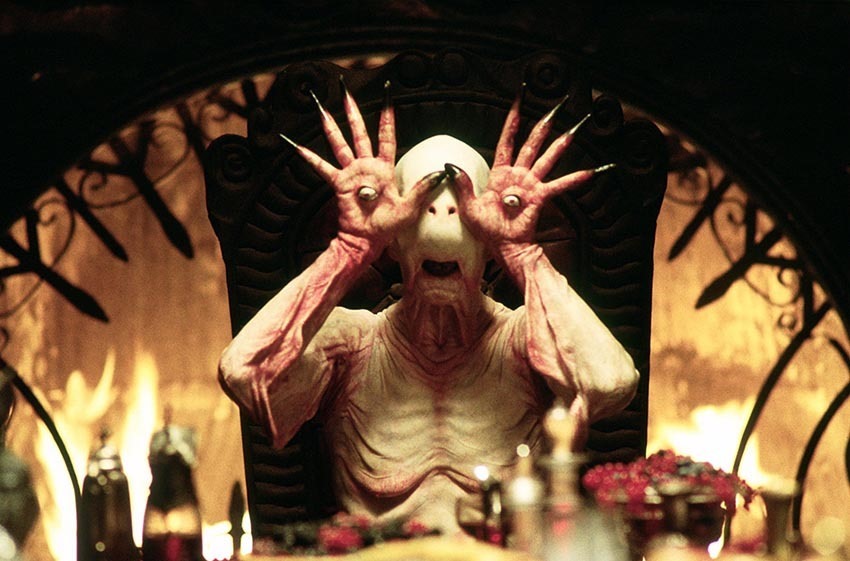 The film is not all about shocking bouts of brutality though, as Pan's Labyrinth is seen through the unblinking eyes of a child, bringing with it that all-encompassing sense of wonder tinged by just the slightest hint of dark fear creeping in at the edges. Well, lots of fear actually when it comes to nightmarish creations like the Pale Man (also magnificently realized by Jones in eerie, creepy fashion). Creations that are brought to life through some of the best make-up effects and production design seen at the time. And, even more impressively, the film is very light on the CGI, almost fully making use of practical effects and animatronics to bring Del Toro's seemingly boundless imagination to life with a technical wizardry that is still jaw-dropping more than a decade later.
Technical wizardry and an absolutely unflinching vision that is. Prior to Pan's Labyrinth, Del Toro had made his first English-language Hollywood film in the monster movie action thriller Mimic with mega-producers Bob and Harvey Weinstein. This was years before Harvey Weinstein would become embroiled in the sexual harassment allegations that have shaken up Hollywood over the last year, but even back then he was no joy to work with. Del Toro's experience on Mimic was so challenging, with every suit-wearing exec wanting the film to be made their way, that for Pan's Labyrinth the filmmaker refused to have it made in Hollywood.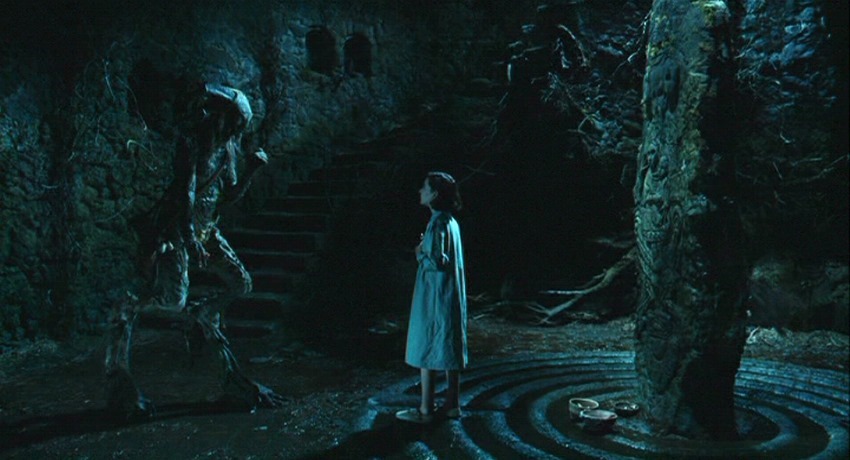 Del Toro would sacrifice an exponentially bigger budget, more high-profile actors and he even gave up his entire salary as collateral, all prompting his peers to tell him he was making the biggest mistake of his career by shooting in Spain with local resources. But he relented, unwilling to compromise both his vision and integrity, and the results spoke for themselves.
Still continues to speak, in fact, as Pan's Labyrinth hasn't just aged superbly but is even more relevant in today's sociopolitical climate where fascism and violent monsters devouring our youth can be seen on news feeds daily. It's a truly remarkable, and unforgettable classic that really deserves to be rewatched (or just watched for the first time if you've somehow never seen it). It was not his first film or even his first successful film, and The Shape of Water may have been the one to have finally brought Del Toro his long-overdue Hollywood awards recognition, but it was Pan's Labyrinth that really established him as a true master of his craft.
Last Updated: March 16, 2018