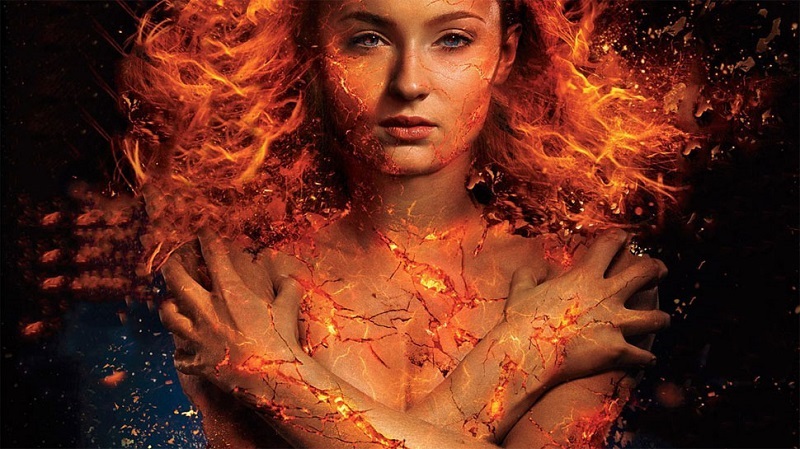 When it came to on-screen X-Men action in 2018, Deadpool had to make like his favourite Canadian songstress and do it all by himself. The Merc With the Mouth definitely did so spectacularly, but he wasn't supposed to as both X-Men: Dark Phoenix and New Mutants were originally pegged to be released this year before running into trouble. For New Mutants, it's on its third reschedule already in the wake of reportedly extensive reshoots, but at least we've got a glimpse of the movie already thanks to its first horrific trailer released last year. X-Men: Dark Phoenix though, longtime franchise writer/producer turned first-time director Simon Kinberg's follow-up to 2016's lackluster X-Men: Apocalypse, has already finished principal photography in October 2017 and yet we haven't seen a shred of footage from the mutant film while it's also been pushed back to next year on Fox's schedule. Even last weekend's San Diego Comic-Con was suspiciously void of any mutant films. So what gives?
Well, a bunch of new rumours reportedly sheds some light on the situation while painting a pretty grim picture for Fox's X-Men universe plans. These grapevine rumblings come from a user on the SuperheroHype forums (via Reddit) who goes by the username SlugZilla and who claims to be a Fox employee who worked on these productions in some capacity (Naturally, you need to keep the sodium chloride handy here as there's no way to prove any of this).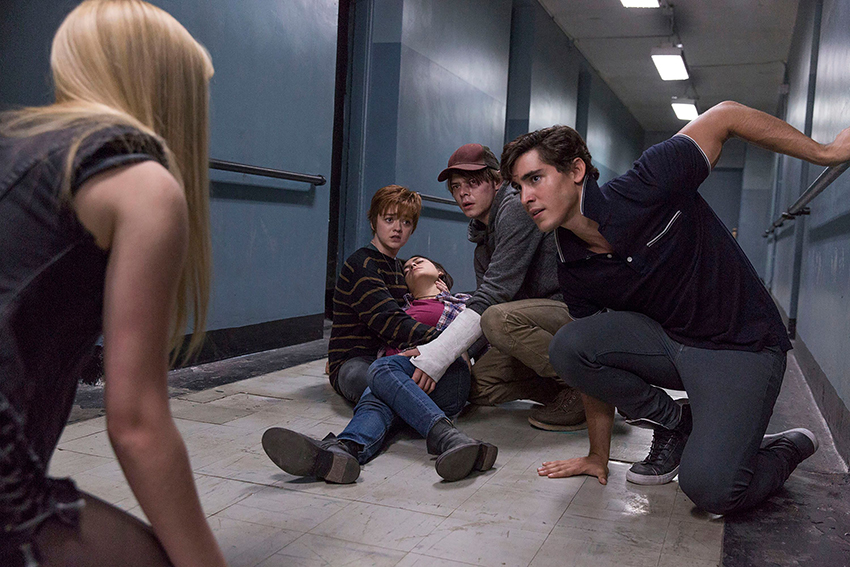 According to SlugZilla, Fox has lost all confidence in The New Mutants as it's spun out of control with director Josh Boone a director in name only. The problems started in the pre-production stages already as the more comics-accurate original plan for an "R-rated adventure movie that focused on the exploits of a couple of characters as they adjusted to lives as Mutants in a mansion" was apparently deemed too pricey. That's when Boone – who reportedly had no love for the traditional comics – pitched a small-scale horror movie that just happened to star mutant superheroes. The Fox execs went with Boone's idea despite the protests of some low-level employees who were fired for their disagreements, but his movie drifted even further away from the comic source until it became a "generic horror", which is what we saw in the trailer. The first test screenings of his rough cut were apparently "abysmal", though praise was given to the young cast.
This prompted the first delay for reshoots, but contrary to reports it wasn't to make it scarier, but rather to add in "bits of actual heart" and some humour to "keep the film from being an unwatchable slog", and try to make it into "a more faithful adaptation without completely refilming the entire movie." Boone, who had reportedly become intermittently hostile to the crew on set, had to take more of a back seat. Just who was leading the production is unclear, but it appeared that Fox execs were trying everything they could to make the film more appealing, including adding in fan-favourite characters X-23 and Colossus, although the latter was then cut again.
Meanwhile, X-Men: Dark Phoenix may have been relatively quiet on the production front, but the movie the previously untested Kinberg is turning in was just not up to scratch and has also prompted reshoots after test screenings. The latter is not uncommon at all with big blockbusters, but the rumours still don't paint a rosy picture of the early cut of the movie. While some Fox folks like it, many do not with SlugZilla falling in the latter camp. He calls it the worst in the franchise with phoned-in performances and thinks that even the much-maligned Fantastic Four reboot was better. That may just be one person's dubious opinion, but clearly there's some concern otherwise we would have seen a trailer by now. Kinberg did initially indicate that the film would be in post-production longer than most as he wanted to get the visual effects just right, but by this stage, they should have something in the can.
All of the above may be moot though as both productions strongly felt the reverberations when Disney first started showing interest in snapping up Fox's movie and TV properties. After all obstacles were recently cleared, the Disney and Fox shareholders will be meeting today to finalize affairs. That is a process that probably won't finish before well into 2019, but the relationship was reportedly already far enough along that when the issues on the two films came to light, certain figures within Disney started voicing their disapproval for what was happening with the X-Men franchise. Some factions within both studios feel it would be better for Disney to take over the X-Men with a relatively clean slate and that could be achieved in a much easier fashion if both troublesome films were just scrapped outright instead of spending more time and money on trying to release sub-par films that will inevitably get rebooted anyway in a year or two when the characters join the MCU.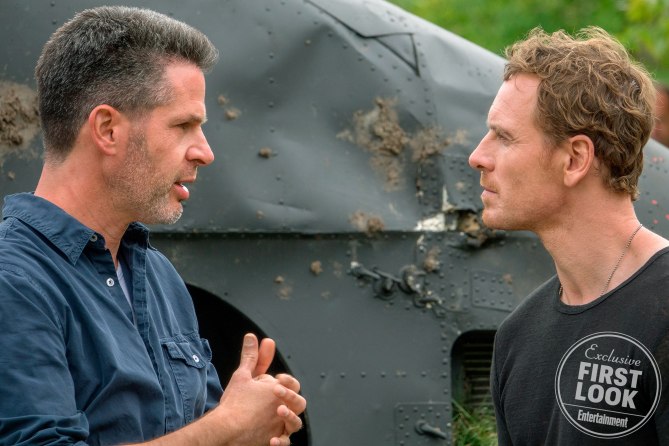 As for the other planned X-Men franchise projects, there's no word on most of them but it's believed Channing Tatum's long-gestating Gambit is also dead, however Deadpool spinoff X-Force is still on the cards. In fact, it will probably be retooled from spinoff to a sequel and named Deadpool 3: X-Force with Fox also wanting Logan's Dafne Keen to reprise her role as X-23 in the R-rated ensemble film.
Lastly, SlugZilla claims that Marvel's recently revealed in-development feature film adaptation of The Eternals could be the key to how mutants get introduced into the MCU. Traditionally in the comics, the Eternals had to a lot to do with the Celestials, the god-like beings shown to have once wielded the Infinity Stones in Guardians of the Galaxy. In the comics, the Eternals are a race of superpowered beings created by the evolutionary experiments of the Celestials, so it's a good guess that they would be able to create mutants in the traditional sense as well.
You can go read the rumours in much more detail over here (including casting info and character cameos), but as I mentioned up top, just be sure to take all of this with a huge pinch of salt for now. That being said, what do you guys make of the rumours? There's a lot here that actually makes sense, but that could just be semi-informed guesswork. Sound off in the comments below.
X-Men: Dark Phoenix is currently scheduled to be released on 14 February 2019, while The New Mutants is scheduled for 2 August 2019.
Last Updated: July 27, 2018