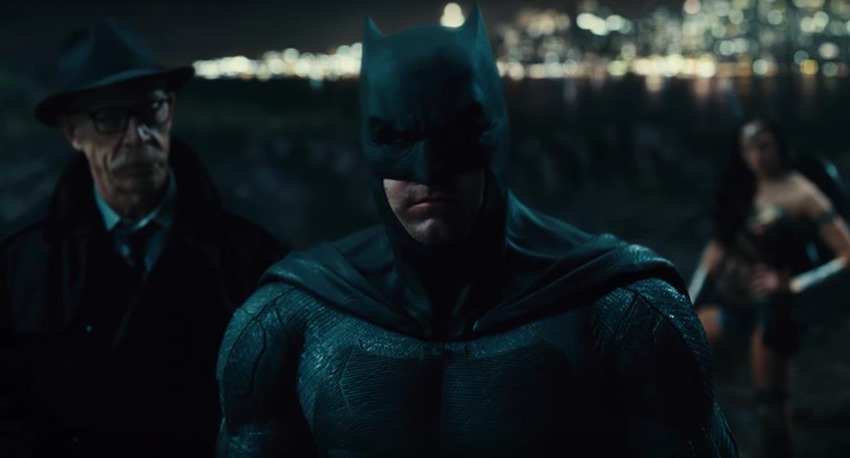 2017 is going to go down as the year in which the bar was raised for comic book movies. Logan proved that you can craft a film in the genre that knew how to end a saga, while DC picked up a financial and critical win in the form of Wonder Woman. With Spider-Man: Homecoming going back to basics by making Peter Parker feel like a truly relatable character, that leaves Justice League in a weird position.
DC's premier team of super friends can't exactly paint a picture of characters that audiences can empathise with. These are gods and billionaires, metahumans with personalities that may be flawed but are backed up having a status that sets them apart from most of humanity. What Justice League will probably lack thanks to its lofty concepts, it can easily make up for by focusing on actually injecting life and charm into its big-budget heroics. Something that Wonder Woman ably demonstrated.
With original director Zack Snyder no longer involved due to the most tragic of circumstances, that leaves the ball in Joss "The Avengers" Whedon's court. Can Whedon be the saviour that the DC cinematic universe needs at this moment in time? Judge for yourself in the latest Justice League trailer below:
Holy crap, that looks amazing! It's like the perfect blend of Snyder's visual artistry along with Whedon's wry character work. And then there's Ciaran Hinds' Steppenwolf who definitely looks to be an enemy worthy of a team of demi-gods, superheroes and an insane middle aged man with a flying rodent fetish. And that tease at the end? Pure class. I mean, we all know that Henry Cavill's Superman is coming back in this movie, but there's no need to shove it in fan's faces. Keep him in the shadows like this and his actual return will be the triumphant moment fans are waiting for.
As for those rumours of Ben Affleck hanging up the cape and cowl in the very near future and maybe even missing director Matt Reeves' The Batman? Pure bat guano, as Batfleck himself hit the stage to rubbish those claims:
"I would be a fucking ape on the ground for Matt Reeves," says Affleck. "Don't believe the hype," adds Ezra Miller

— Kyle Buchanan (@kylebuchanan) July 22, 2017
Bonus material! At San Diego Comic Con, a new Justice League poster is doing the rounds. Sweet Bohemian Rhapsody, but does this slice of A1 promotional material look sweet as it promises that "you can't save the world alone". It's Alex Ross art in the flesh and I love it: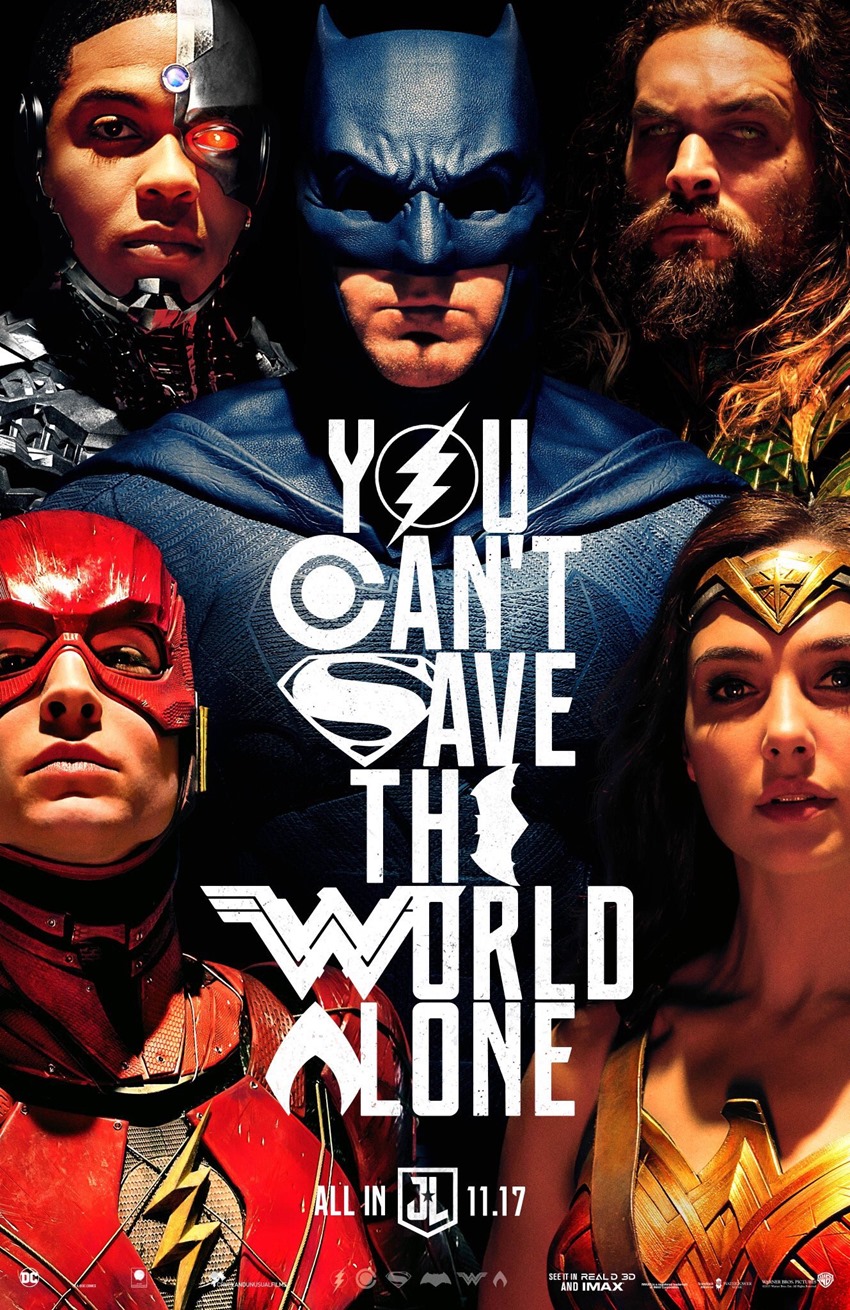 Starring Ben Affleck, Gal Gadot, Ezra Miller, Jason Momoa, Ray Fisher and Henry Cavill, Justice League is out on November 17.
Last Updated: July 22, 2017