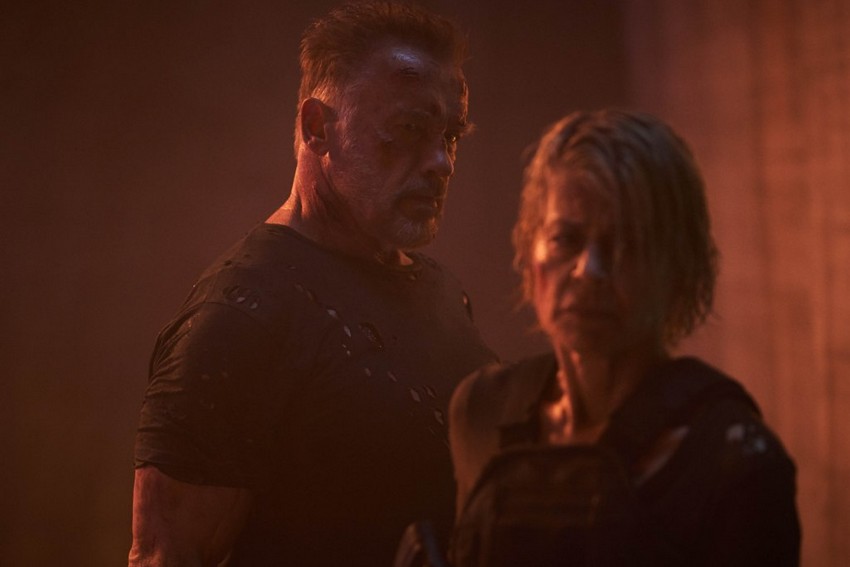 It should not come as a surprise to anybody that a franchise that boasts "I'll be back" as its most iconic line and which features a titular character that is almost unstoppable just won't quit. Despite several failed attempts at big-screen reboots over the last few years (most recently the not-bad-but-not-great Terminator: Dark Fate which flopped hard at the box office in 2019), The Terminator franchise is continuing to move ahead with an admittedly unexpected next step. As revealed this weekend past, Netflix has ordered up an anime series based on the sci-fi movie staple about time-traveling robots and post-apocalyptic futures.
The still-untitled series is being written by Mattson Tomlin who recently penned Netflix's Project Power… which was not a good movie. He's also the co-writer of Matt Reeves' The Batman, which looks like a really good movie, so maybe he was just having an off day. Tomlin will executive produce and act as showrunner for the series, which will be animated by acclaimed anime studio Production I.G. whose notable works include Ghost in the Shell: Stand Alone Complex, Psycho-Pass, Blood+, and more. Skydance Media, the current Terminator rights owners who produced the last two films, are co-producing.
There's no word yet on just what the story would be for this anime series. The classic 1984 original from writer/director James Cameron saw Arnold Schwarzenegger as the merciless titular robot sent back in time to kill Sarah Connor (Linda Hamilton) so that her unborn son John won't grow up to lead a human uprising against machine overlords in the near future. That was followed up by the even better Terminator 2: Judgement Day in 1991, which saw Arnie's robot return, but this time reprogrammed to actually protect Sarah and a teenage John Connor. Over the years, various films and one live-action TV series have attempted to either follow-up or reboot the events of the first two films, but with terrible to middling results. So let's see if an animated version can break that curse.
Speaking about the announcement, Netflix's Vice President of Japan & Anime, John Derderian, said that "Terminator is one of the most iconic sci-fi stories ever created – and has only grown more relevant to our world over time."
The new animated series will explore this universe in a way that has never been done before. We can't wait for fans to experience this amazing new chapter in the epic battle between machines and humans.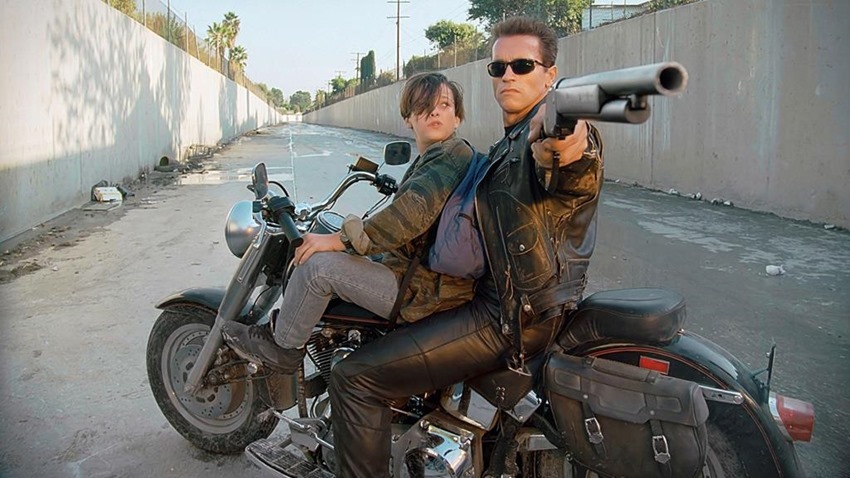 Production I.G. co-founder Mitsuhisa Ishikawa added the following:
I asked my long-time friend and colleague [Ghost in the Shell director] Mamoru Oshii what he thought about the idea of turning Terminator into an animated series. His response was 'Ishikawa, are you out of your mind?' At that instant, I was confident we should get onboard. As huge fans, our team at Production I.G. is putting their heart and souls into creating this series. We hope fans will enjoy it!
Terminator is only the latest addition to Netflix's ever-increasing library of high-profile anime projects. Besides for its many original productions, Netflix also boasts anime adaptations for Castlevania and Godzilla, with a Pacific Rim anime launching this month, and a Tomb Raider anime on the way as well.
Last Updated: March 1, 2021