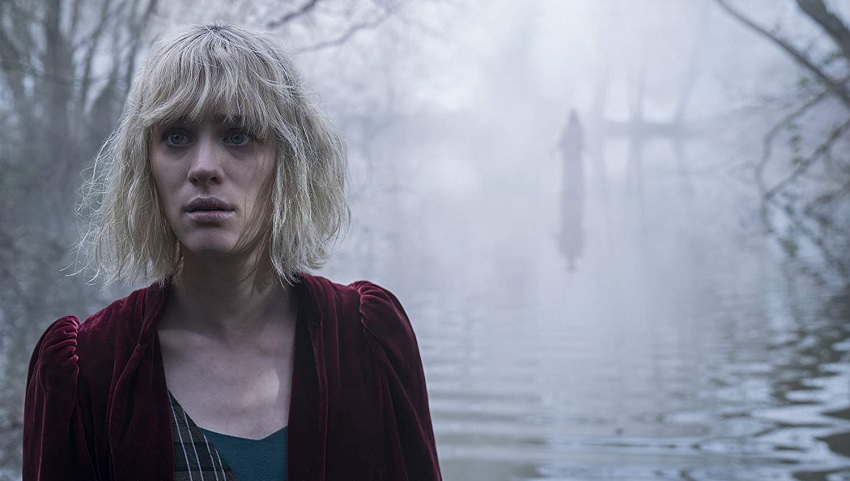 The Turning is the upcoming horror movie from director Floria Sigismondi (The Runaways) and written by the twin brothers behind The Conjuring, Carey and Chad Hayes. It stars Mackenzie Davis (who we'll see soon in Terminator: Dark Fate), Stranger Things' Finn Wolfhard, and Brooklynn Prince (The Florida Project).
The movie will have some pedigree to live up to as it's based on the highly-regarded 1898 horror novella, The Turn of the Screw, by British-American author Henry James. The novella has been adapted numerous times into a variety of formats – radio dramas, opera, ballet, stage plays, and movies (such as 1961's The Innocents which is frequently cited as one of the greatest horror movies ever made) – and has inspired many other writers over the years. It's also currently being adapted into a TV series for Netflix as The Haunting of Bly Manor, which will be the next installment in Netflix's horror anthology series that began with the superb The Haunting of Hill House.
This adaption will be set in the '90s US and sees Davis hired as a live-in nanny at the remote Bly Estate in Maine, where she takes charge of the orphaned Miles (Wolfhard) and Flora (Prince). However she soon realises that there's far more than meets the eye with both the orphans and the house she's now living in.
The official plot synopsis is as follows:
At a mysterious estate in the Maine countryside, newly appointed nanny Kate (Mackenzie Davis) is charged with the care of two disturbed orphans, Flora (Brooklynn Prince) and Miles (Finn Wolfhard). She quickly discovers that both the children and the house are harboring dark secrets and things may not be as they appear.
Let's take a look:
This is a horror movie alright, and a pretty good-looking one at that. A mysterious and dilapidated old house holding plenty of secrets, exploring in the dark, double the creepy kids, spiders, and hands popping out of the walls. This should be a treat for horror fans.
What do you think?
The Turning is due for release in the US on 24 January 2020. It also stars Joely Richardson, Mark Huberman, Niall Greig Fulton, and Barbara Marten.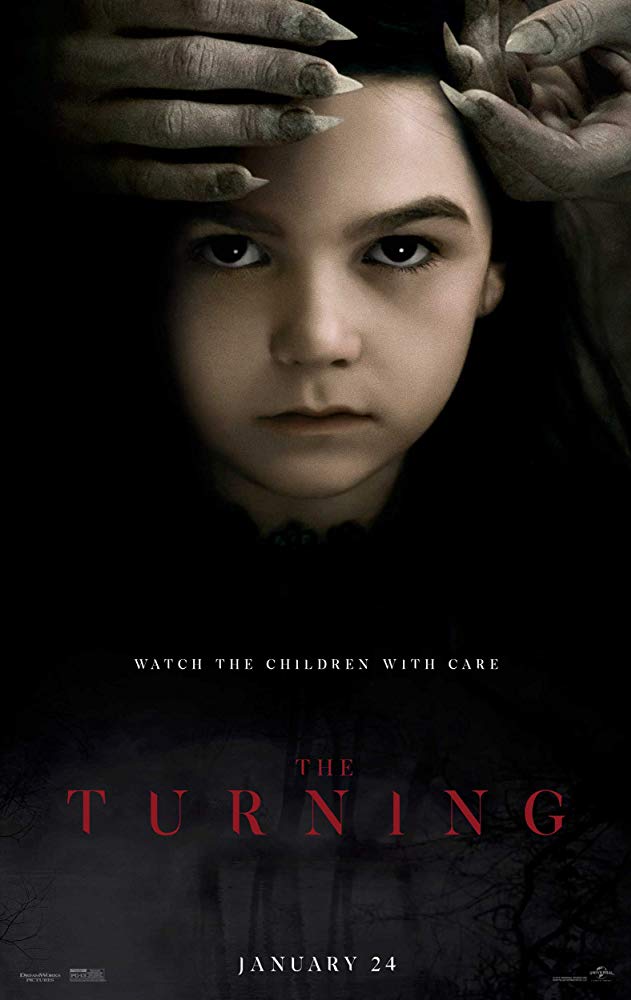 Last Updated: October 10, 2019