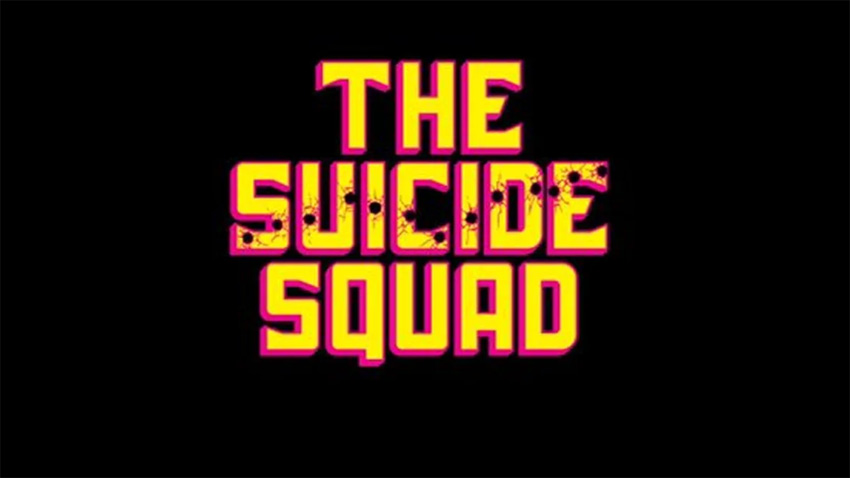 Earlier this morning we heard that filmmaker James Gunn had actually picked The Suicide Squad as the movie he wanted to make for Warner Bros and that it was "the most complex and biggest" but also "most fun" thing he's ever done. The "biggest" part of that assessment is almost certainly referring to the massively long and diverse cast list that was recently revealed by Gunn.
At the time, besides for the few returning members from the first film (Viola Davis as Amanda Waller, Joel Kinnaman as Rick Flack, Jai Courtney as Captain Boomerang), we just knew the actors' names with no idea who they were playing. Now though, thanks to a number of set pics (via JustJared) we finally have some answers. And it looks like Gunn has definitely been leaning hard into that free reign that Warner Bros. has seemingly given him on this project as many of these characters are so obscure that even a life-long comic book geek like me had to google some of them.
The first batch of pics show us real-life martial arts and fitness champion Mayling Ng as Mongal, the super-strong orange-skinned daughter of alien warlord and regular Superman baddie Mongul; German YouTube personality Flula Borg as the yellow-and-blue garbed Javelin, who… throws javelins really well; SNL alum Pete Davidson as Savant, a mercenary with genius-level intellect and perfect memory; and then Rocket Raccoon actor Sean Gunn who's once again pulling mo-cap duties to play Weasel, who in the comics was actually a mentally unstable college professor turned killer in a massive rodent costume.
Next up we have a combo of new and old as we see fan-favourite and longtime Gunn collaborator Nathan Fillion alongside non-fan-favourite Jai Courtney. The latter is reprising his role from the first film as the hard-drinking criminal Captain Boomerang, while Fillion it appears is playing a version of Blackguard, a Booster Gold villain capable of creating a mace made out of energy. For any fans of The Rookie, Fillion's muscled physique here goes a long way to explain his suddenly much trimmed down appearance in the second season of the drama series.
Last up we actually don't have characters in costume (sorry, I lied) but we do get to see Idris Elba and John Cena decked out in prison wear, while Daniella Melchior is… trying to clean off lint? However, it has now been confirmed though that Elba is playing Vigilante, the violent, gun-toting vigilante that should be familiar to anybody who's seen the last few seasons of Arrow. Cena will be playing Peacemaker, a pacifist willing to use violence to achieve peace. Yes, you read that correctly. Lastly, Melchior is playing a gender-swapped version of Ratcatcher, who originally had the ability to communicate with and control rats. It's unclear if Gunn has changed this.
There's still a bunch of the cast whose characters need to be revealed (please let the rumours of Peter Capaldi playing Mr. Freeze be true!) but everything is starting to come together now. One name that's not on the cast list is, of course, Jared Leto, whose take on the Joker in the first film was incredibly divisive. If you're wondering though if Gunn may just surprise us by bringing him back, then wonder no more. He's not and there's a very simple reason why as Gunn told a fan on Instagram.
No one but me and a few others know all the characters in the movie, but if the Joker isn't in the film, I don't think it would be strange as he isn't a part of the Suicide Squad in the comics.
Well, that's pretty fair.
The Suicide Squad is scheduled for release in August 2021.
Last Updated: October 18, 2019