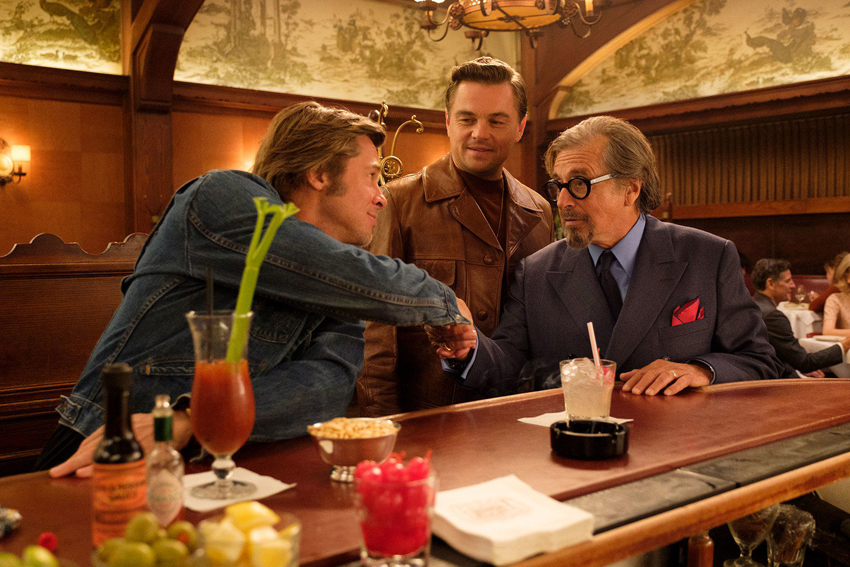 Quentin Tarantino has been working on Once Upon a Time in Hollywood, the 9th picture from the acclaimed filmmaker, for at least 5 years now. And we're still not sure what it's about. Part of our ignorance stems from the fact that for the first time in ages, a Tarantino script hasn't leaked online. Another bigger part though, is due to the fact that there's just so much going on in this movie that you can't quite pin down exactly who's doing what.
We know that Leonardo DiCaprio and Brad Pitt star as respective fictitious 1960s television actor Rick Dalton and his stunt double/best friend Cliff Booth, who are neighbours to the not-fictitious actress Sharon Tate (played by Margot Robbie) and her filmmaker husband Roman Polanski (Rafal Zawierucha). Tate was of course tragically murdered upon the orders of monstrous cult leader/killer Charles Manson (he's in this movie as well), while Polanski would eventually become a fugitive from the United States after having pled guilty to the statutory rape of a minor. Then there's Bruce Lee (played by Mike Moh), the legendary martial artist who in 1969 had worked with Tate and was even investigated for her murder. Oh and Damien Lewis is in here as well as Steve McQueen, another friend of Tate's who was supposed to be at her home at the night she and others were murdered but luckily missed it.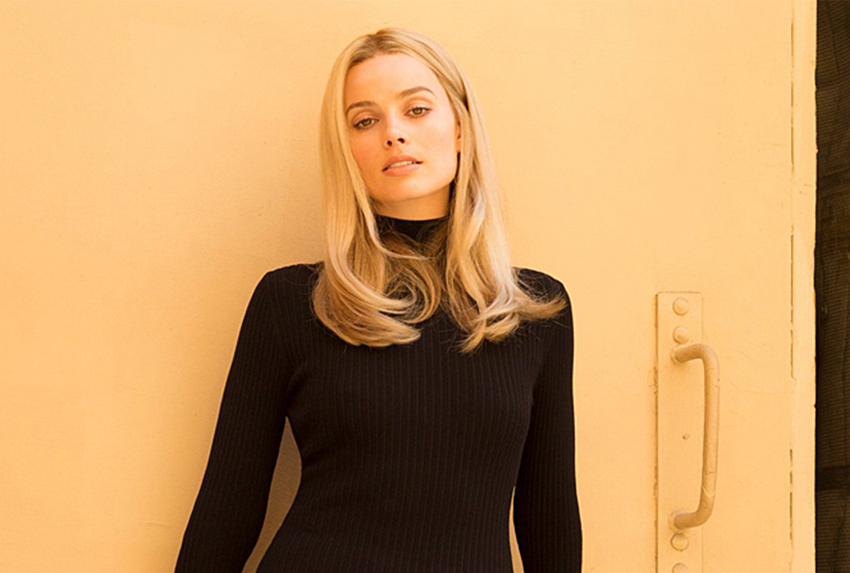 And that's just the most famous real world people and events that Rick Dalton and Cliff Booth are supposed to somehow get intertwined with in this movie. There's still a crap load of actors and actresses portraying other Hollywood stars and executives all with their own stories to tell. Hence why I said that we still have no idea what this movie is going to be about. Reportedly, Tarantino will be employing the same multiple interlocking narrative mechanics he used for Pulp Fiction, which is the only way I think this could work. And it definitely looks like it works, as the first trailer for the film evidences. This preview dropped more than a day ago (blame the public holiday for our tardiness) but it still looks every bit as exciting. Check it out below!
Quentin Tarantino's ONCE UPON A TIME IN HOLLYWOOD visits 1969 Los Angeles, where everything is changing, as TV star Rick Dalton (Leonardo DiCaprio) and his longtime stunt double Cliff Booth (Brad Pitt) make their way around an industry they hardly recognize anymore. The ninth film from the writer-director features a large ensemble cast and multiple storylines in a tribute to the final moments of Hollywood's golden age.
Once Upon a Time in Hollywood also stars *DEEP BREATH* Al Pacino, Emile Hirsch, Bruce Dern, Damian Lewis, Tim Roth, Michael Madsen, Kurt Russell, Timothy Olyphant, James Marsden, James Remar, Dakota Fanning, Scoot McNairy, Luke Perry, Lena Dunham, Clifton Collins Jr., Margaret Qualley, Rumer Willis, and Damon Herriman. It is scheduled for release on 26 July 2019.
Last Updated: March 22, 2019