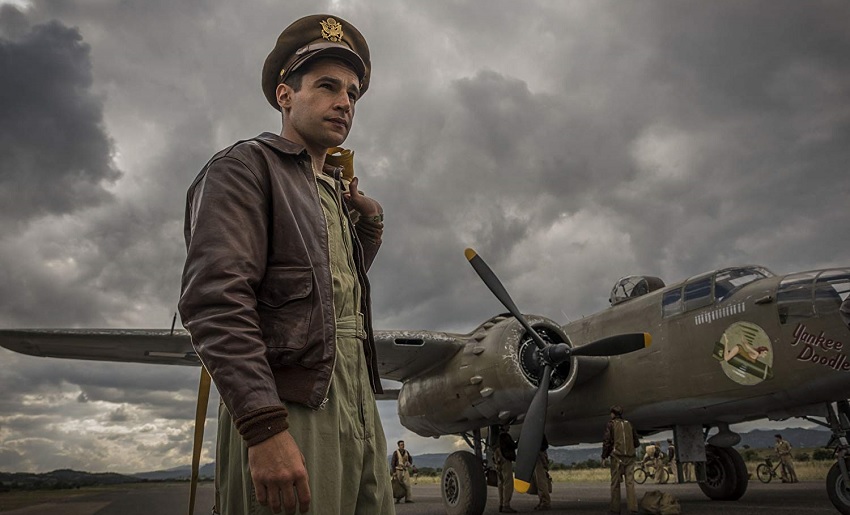 At some point in your life you've probably heard the phrase, "it's a catch-22", and in case you haven't it refers to a problem you can't resolve properly, or at all, because of contradictory rules or factors affecting said problem. Like, for example and as the saying goes, needing money in order to make money.
The phrase was coined by author Joseph Heller, and was the title of his highly regarded satirical WWII novel, Catch-22, which was first published in 1961. It was adapted into a movie in 1970, where it featured an all-star cast that included Alan Arkin, Bob Newhart, Martin Sheen, Jon Voight, and Orson Welles, and now it's heading to streaming service Hulu as a six-part miniseries, starring George Clooney, Kyle Chandler, Hugh Laurie, and Christopher Abbott.
The miniseries' official plot synopsis is as follows:
Christopher Abbott is Yossarian, a bombardier, whose frantic obsession every time he goes up on a mission is "to come down alive". His odds of success at such a simple aim keep getting worse, because Colonel Cathcart (Kyle Chandler) keeps raising the number of missions the men have to fly. More than the retreating Germans, the real enemy for Yossarian and his rag-tag bunch of friends is the bureaucracy of the military, inverting logic at every turn.

The pinnacle of this is Catch-22, a military by-law which states that if you fly your missions, you're crazy, and don't have to fly them; all you have to do is ask. But if you ask not to, then you're sane, and so you have to fly them.
Let's take a look:
This looks like a superb adaption of a brilliant novel, something that's quite rare. The sets and effects look great, you've got an excellent cast, and the biting plot, characters, and dialogue of the novel are all there.
What do you think? Catch-22 will premiere on Hulu on 17 May.
Last Updated: February 12, 2019