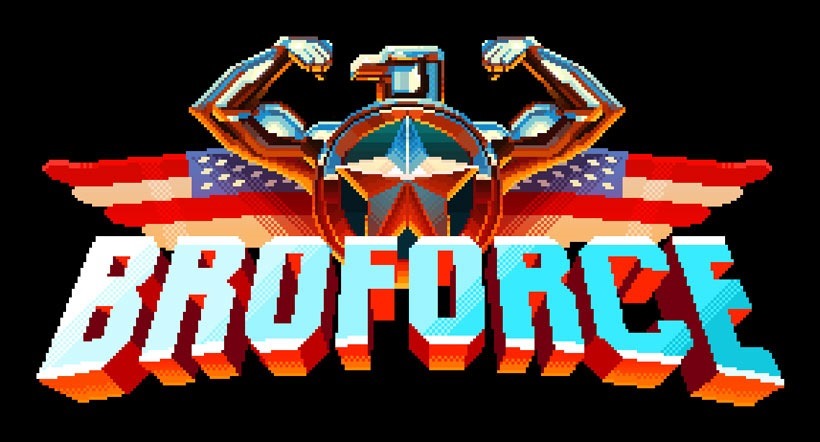 Broforce, the South African-developed loveletter to 80's action films and its associated Americana finally has a release date. Publisher Devolver Digital and developer Free Lives confirmed the release date on Twitter today, alongside what is possibly the greatest, most American music video ever made. The game's been in early access for what feels like too long – even though it really hasn't been – but I suppose that's just because we're terribly excited to taste freedom.
"When evil threatens the world, the world calls on Broforce – an under-funded, over-powered paramilitary organization dealing exclusively in excessive force. Brace your loins with up to four players to run 'n' gun as dozens of different bros and eliminate the opposing terrorist forces that threaten our way of life. Unleash scores of unique weapons and set off incredible chain reactions of fire, napalm, and limbs in the name of freedom."
Featuring pixellated versions of all of your favourite action heroes and destructible environments, Broforce is, quite literally, a blast.  Check out that music video, and hug your nearest Bald Eagle. You can ore-order Bro Force (and play its early access version!) through Steam, here. It's also coming to PS4 in early 2016.
Last Updated: October 8, 2015