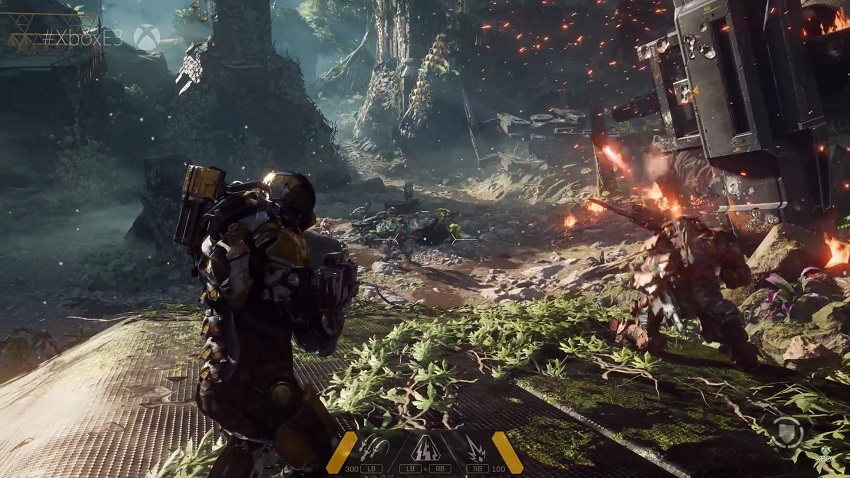 If you recognise the name Casey Hudson it's likely from the uproar that was caused during Mass Effect 3's controversial ending. Hudson was BioWare's front facing man at the time, leading the Mass Effect branch as project director before his departure to Microsoft three years ago. Since then, Aaryn Flynn has been steering the ship, but yesterday heralded a big change. Flynn is now departing the studio entirely, and Hudson is back to take up his role.
Both Flynn and Hudson posted their departure and welcoming messages to the studio respectively on BioWare's blog yesterday, with Flynn reminiscing over his 17 years with the studio. Flynn, who has had a predictably hard job over the past few months with the negative response to Mass Effect Andromeda, looked back fondly on his time with the studio.
From my first day until now, I have learned much, met great colleagues and friends, and got the chance to help give players some truly incredible experiences. Every time I think I've found a favourite game making experience, we start something new and somehow find fun and satisfaction in the new challenges.
Hudson thanked Aaryn for his work at BioWare (the two have worked together at the studio for some time), and touched on their time together setting up the foundation for Anthem. The shared world shooter is BioWare's next major project, and Hudson believes the best is yet to come from the talented people working on the numerous projects at the studio.
I think I speak for everyone who has worked with Aaryn – and our fans – when I say thank you for everything. BioWare continues to hold a special magic – full of profoundly talented people, and an inspiring creative energy. When I look at the stunning progress Aaryn and the team has made with Anthem, and the other projects in the works, I truly believe our best is yet to come.
BioWare really need Anthem after the surprisingly harsh criticism of Mass Effect Andromeda, amid reports of mismanagement on the project and the scrapping of potential DLC. We know that Mass Effect has also been shelved for the time being, but that a new Dragon Age entry might be in the works already. It's unlikely we'll hear about that at Gamescom, with BioWare likely to keep the focus squarely on Anthem for now.
Last Updated: July 19, 2017