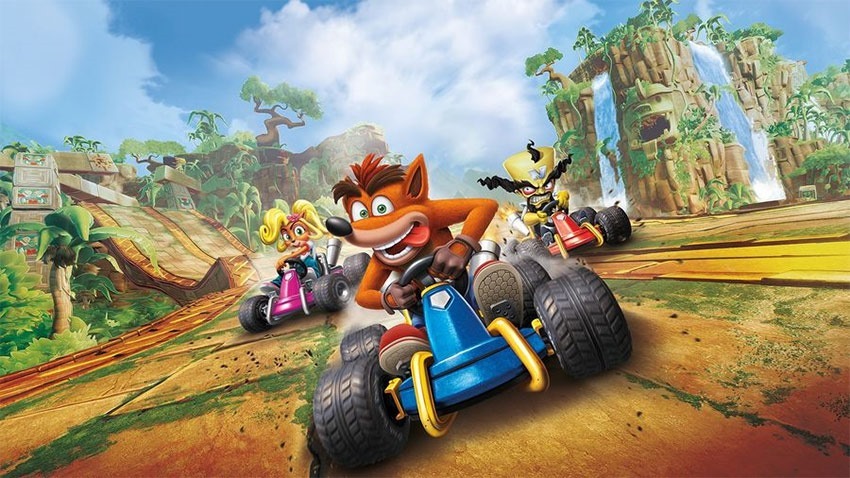 I'm starting to get a sense that video game publishers are trying (and succeeding) to cash in on your nostalgia. With that entirely unnecessary pre-amble out of the way, the latest trailer for the remake of the sublime Crash Team Racing reveals that Crash Team Racing Nitro-Fueled will have some more modernisation beyond just shiny graphics. You'll be able to completely customise your karts as well as your characters.
The trailer shows that players will be able to mix and match different kart chassis, wheels, paint jobs decals and stickers. There will also be shiny skins and customisation items for the game's zany cast of characters, allowing you to inject a bit of your own personality into your racing. For purists, the original karts and characters will still be available.
Said items can be earned in game through the game's Adventure mode, but can also be bought in the game's Pit Stop area using collectable in-game currency. The most interesting revelation from the trailer for me though, is that the bosses from Crash Nitro Kart will be available to use in game, making this more than just a simple remaster.
Crash Team Racing differs from genre progenitor Mario Kart in that it offers an extensive single-player adventure mode that makes it fun to play even when you don't have friends around (or friends at all) to play with. Yes, it's something that was yanked from Diddy Kart Racing, but it does a sterling job of it, and honestly, it's the one thing I wish that Mario Kart did better. Actually, I wish it did it at all.
I have a soft spot for Kart racers (they're firm favourites in my family, and we tend to huddle around the screen shouting at each other), so I can't wait for the game to hit. It's coming to PS4, Xbox One and Switch on June 21, 2019.
Last Updated: May 10, 2019