When you're throwing down cash on day one for a game, there's an expectation that you're going to play a finished product, not a collection of bugs and glitches which weren't ironed out of the end result "COUGH" Fallout 76 "COUGH". Unfortunately, the reality of a gaming industry where just about every console is connected to the world wide web, is that these games are now kind of prolific.
Few publishers manage to release a game that doesn't require some day one patching, with studios like Nintendo and Microsoft having rare examples of great games being enhanced with patches long after they debuted. Say what you like about Red Dead Redemption 2 and the odd glitch, but that game felt amazingly polished when it came out in October, with zero large-scale patches having been introduced for the game…yet.
A sequel that truly feels like the result of hundreds of people being overworked, Red Dead Redemption 2 a terrific example of quality meeting expectations (if you ignore the exploding horses that is). A quality that exists as an educational benchmark for CD Projekt RED and their upcoming Cyberpunk 2077 game.
"Without a doubt, quality is of paramount importance. We strive to publish games which are as refined as Red Dead Redemption 2, and recent Rockstar releases in general," CD Projekt RED CEO Adam Kiciński said during a conference call for investors and analysts that was held during the company's latest financial results release via ResetEra.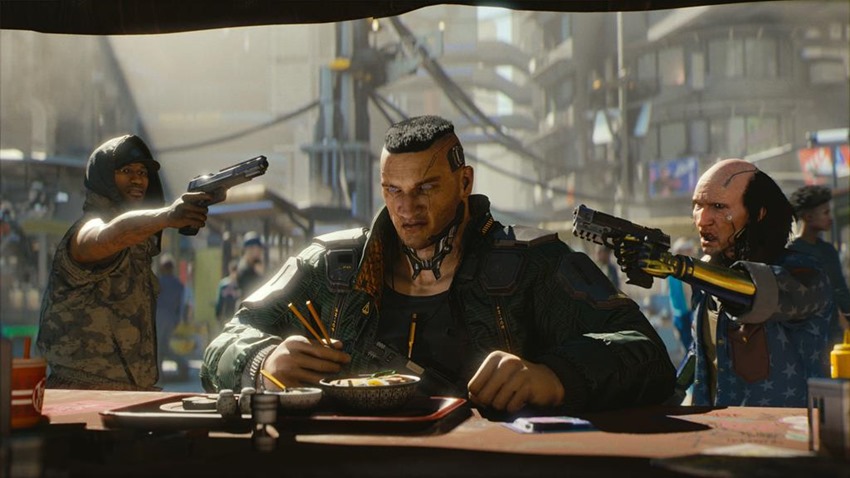 That game is excellent, by the way, we are rooting for it. Rave reviews, excellent sales. What does that teach us? Well, it teaches us that we need to publish extraordinary games and that's exactly what we are planning. Gamers, it seems, tend to focus more and more on hit releases. There's only so much time one can devote to video games, and while the gaming community is growing, time cannot be stretched. There is – well, maybe not a surfeit, but a fair deal of good games out there, and playing them consumes a lot of time.

So it pays to be among the best – that's how you get a nice fat slice of cake, businesswise, and the same cannot be said for the lower leagues. In summary, we are rooting for Rock Star and for Red Dead Redemption 2, and we're happy to see that excellent games continue to sell well.
As for the actual development progress on Cyberpunk 2077? It's still going fast and according to plan", says Kiciński:
We are fleshing out the game world. The comment regarding the game's campaign, yes, it was true at the time it appeared, however not all of the game looked like the fragments showcased at E3 and Gamescom; a large part was not quite as detailed. We are filling the world with content and tweaking things, and this involves a great deal of hard work on the part of developers.

What I can say today is that we're progressing fast and according to plan. When we finish, there's also the hugely important phase of polishing all that game content. There was a question about the quality of the game we plan to deliver at launch and our intention is to deliver something of great quality. Once the game is complete, we can begin to patch various bugs, both major and minor, and we are setting aside time to complete this process.
With 2018 drawing to a close, Cyberpunk 2077 is looking like the next big game that fans are pumped for. There's no release date yet for it and I doubt we'll see it in 2019, but if it happens to have that CD Projekt Red polish when it releases, it'll be well worth the wait. Just like yer mum. ZING.
Last Updated: November 23, 2018