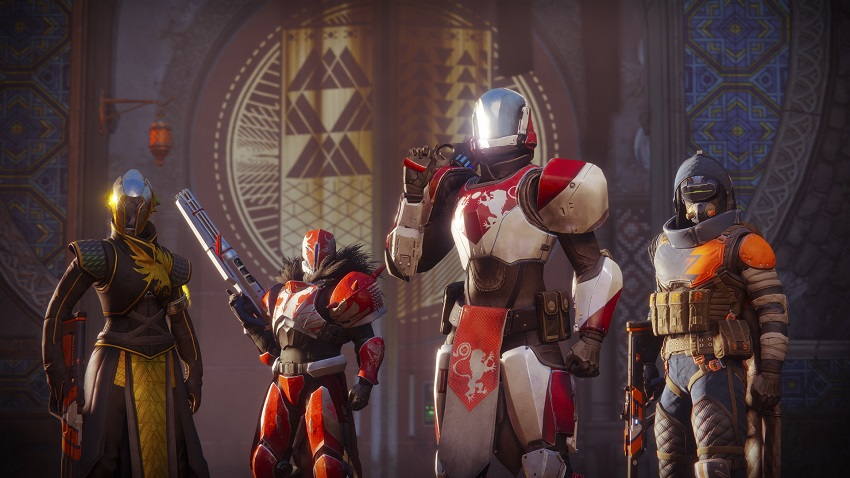 Destiny 2 is all everyone can talk about today, after Bungie lifted the lid on their shared-world shooter sequel at an exclusive event last night. Darryn was in attendance and has been getting his hands on everything he can. You can check out his impressions of that explosive opening mission, a full round-up of some new armours and some hands-on thoughts from the newly revealed PC version. A version which isn't, sadly, going to be released at the same time as the console ones.
Shortly after the event wrapped up. Bungie started confirming to multiple outlets that the PC version of Destiny 2 doesn't actually have a release date just yet. September 8th is already nailed down as the launch date for both the Xbox One and PS4 versions, but Bungie are being coy with PC. It seems development duties are being supported by Vicarious Visions – an Activision studio behind Skylanders and the upcoming Crash Bandicoot N.Sanity remaster.
Bungie did reveal at the event that sales of Destiny 2 on PC are going to be exclusive to Battle.net. Blizzard's online distribution network and multiplayer framework is being leveraged for the online shooter, making it the first non-Blizzard developed game to appear on the service. It's a big move by Activision, who have traditionally kept sales of their games on popular platforms such as Steam. This could show the publisher being ready to move away from that, and instead host it on platforms that it solely controls.
We still have a lot more Destiny coverage coming your way, with some gameplay captures and more impressions from our man on the scene in LA. If you missed the entire livestream and aren't exactly clued up on everything that happened, here's a neat little round-up to get your Friday off to a good start.
Last Updated: May 19, 2017