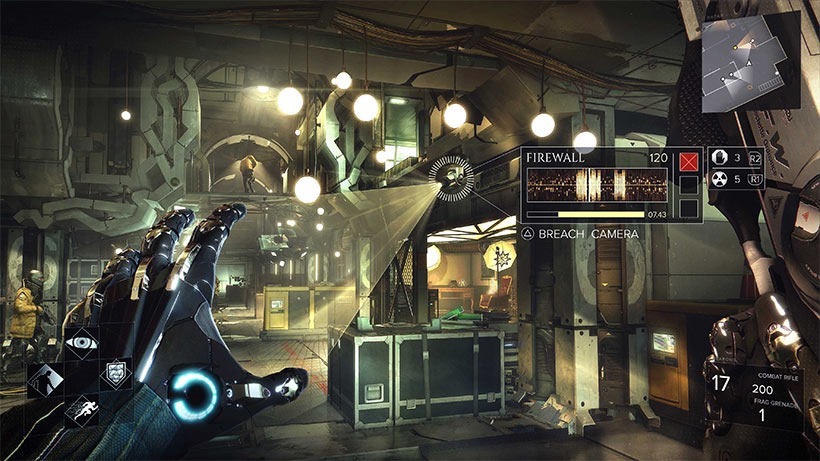 After what already seems like a pretty damned good year for games, there's still plenty more to look forward to. Arguably one of the most anticipated – for those who enjoy their RPGs, Cyberpunk and good games anyway – is Deus Ex: Mankind Divided.
Set two years after the end of Human Revolution, this new game sees the stoic and gravel-voiced Adam Jensen working as an experienced, augmented operative under Interpol.
"Now an experienced covert operative, Adam Jensen is forced to operate in a world that has grown to despise his kind. Armed with a new arsenal of state-of-the-art weapons and augmentations, he must choose the right approach, along with who to trust, in order to unravel a vast worldwide conspiracy."
The end of the last Deus Ex was justifiably criticised (nearly as much as its outsourced boss fights were). That shouldn't be the case with Mankind Divided, according to Jensen himself, voice actor Elias Toufexis.
"The endings – I'm not going to give them away, but they're definitely different than the last time," he told Video Game Sophistry (via WCCFtech).

"The choices that you are offered are game-changers, in the literal sense of the word. In the last game, there were I think six or seven endings that you could get with some very minor changes, depending on how you played. In this game, the way you play affects the story, less the character. We know our character now."
"So the way you play affects exactly the people you meet, the sidequests you complete, it could change an entire arc of the story. This game is going to have, I think, amazing replay value. Even I'll go through it and be 'How did I get here?" and they would explain to me 'Because you did this, this and this, because of this character'.

The game is so dense, so thick in terms of plot and the world. The world is so vast now, in terms of all the people you meet and the different things they're going through. I hope people play it twice, or even three times, to experience the entire thing."
Toufexis was the lead voice actor for Ubisoft's recent Far Cry Primal – after he was fired from the job of doing Far Cry 3's Brody, because Ubisoft didn't want people comparing their game to Deus Ex.
Last Updated: April 4, 2016