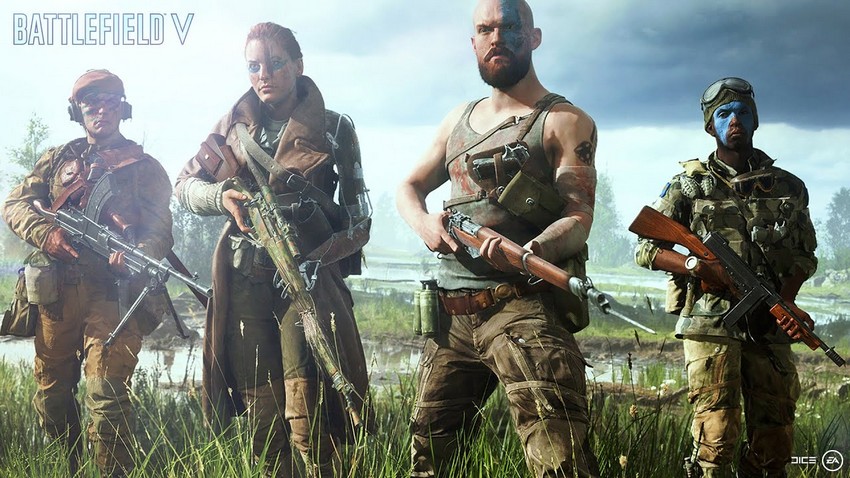 Authenticity. That was undoubtedly the word of the day when DICE first unveiled Battlefield V. As the devs explained, they were going to make this the most authentic WWII experience the franchise has ever seen. Then they showed us a trailer that was just one exasperated coyote and his incredibly life-like paintings of train tunnels short of being a Looney Toons cartoon.
The colourful and over the top characters seen in that first preview, complete with hook hands, bright facepaint, and garishly decorated weapons/clothing/vehicles, totally went against DICE's authenticity claims and left a number of fans rather riled up. When we finally got hands-on time with the game in the closed alpha, "The Company" section where all this customization was to be done wasn't available so we couldn't see just how it worked. But then the recent open beta hit and… well, we still couldn't see how all this customization worked as those over the top options weren't there either.
And it turns out this was completely intentional as Battlefield Community Manager Dan Mitre explained during a live DICE Twitch stream last week that they had complaints and were making adjustments.
We heard the community. We're still looking at World War II through DICE's lens, but how forward, how crazy we got with some of that? We heard the community, we understand there were some concerns about, hey, where's the authenticity? We want players to be excited about customizing their characters with authentic gear. We dialled it back a bit. It was pretty crazy. We wanted to offer some authenticity, and that's important to us, that's important to our players.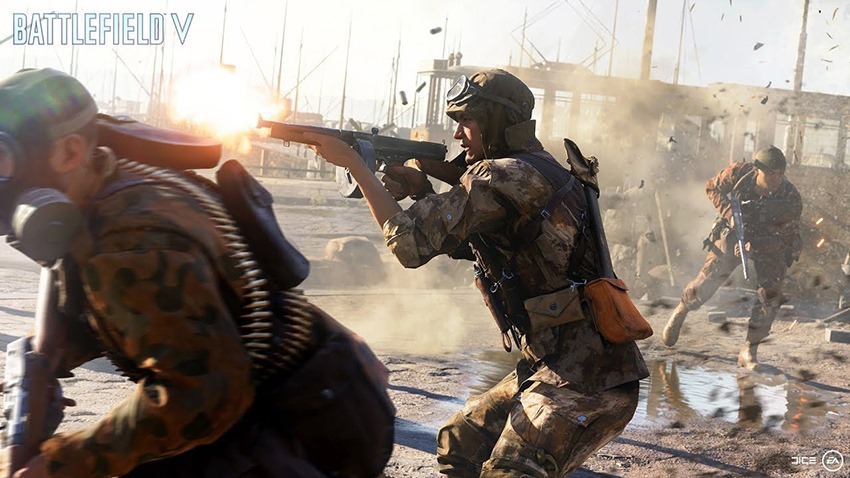 This change in tone was definitely reflected in the latest Battlefield trailer which was all about the classic pseudo-realism (because this is still a video game, after all) the franchise has traditionally gone for. That doesn't mean that customizations are totally gone though. Currently, you can still tweak the appearance of your characters, weapons, and vehicles, but just within limits. Limits that may be revisited in the future.
Nothing is off the table. Again, we'll watch how the community reacts, maybe we'll try something. The nice thing about the armory, is we can put something out there, and if it doesn't stick, it doesn't stick. But first and foremost, we want to start with this authenticity approach.
Of course, bright pink soldiers with robotic arms driving around in tricked out tanks is not the only criticism Battlefield V has faced. The game has been getting a very mixed response from those who played the alpha and beta. DICE has seen this feedback and is implementing some changes, as Mitre explained over on Reddit.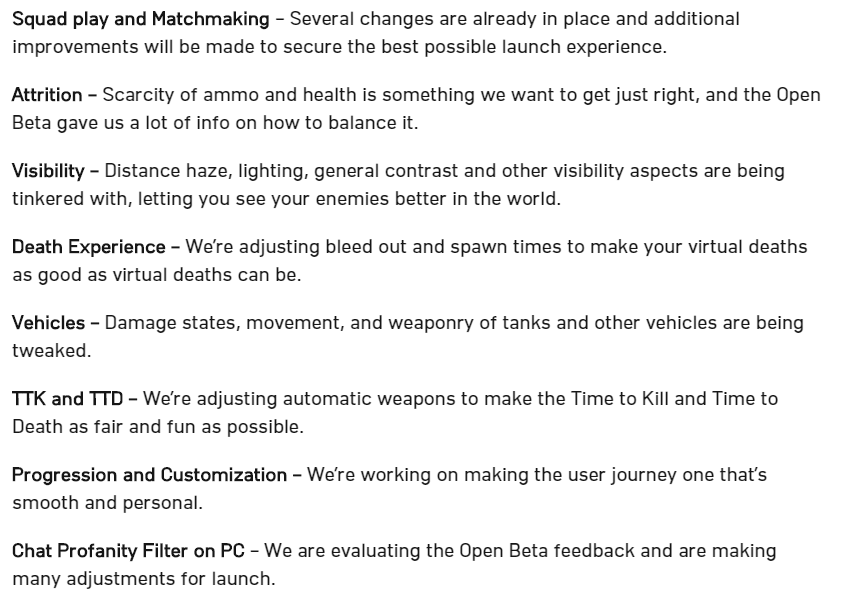 The lack of player visibility (especially on snowy maps) and lengthy bleed out times were my biggest pains in the game, so I'm glad those are getting addressed. The most ridiculous change of the lot relates to the profanity filter though, as players discovered recently that the in-game chat was censoring the words "white male" and "DLC". Seriously.
DICE will now have some extra time to fix up these and any other issues after that game's release date was pushed back to 20 November to avoid the death-crush of big game releases over the next few weeks.
Last Updated: September 17, 2018