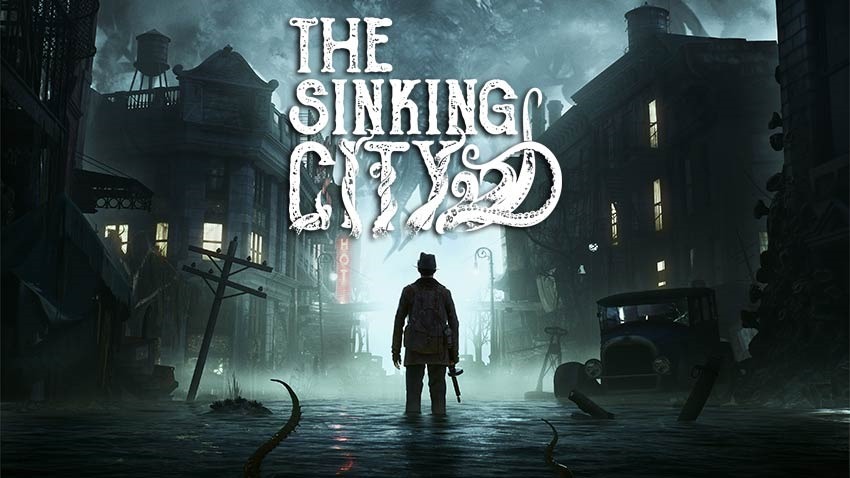 Lovecraftian games of late haven't been particularly inspiring. The most recent Call of Cthulhu game was a middling mess. Here's what we said of it:
"In the end Call of Cthulu is a deeply disappointing game, because those opening hours showed such promise. If developer Cyanide had just stuck to the bits that work – the investigation – we'd have ended up with a better game. Instead of descending into madness, it descends into tedium."
Those looking for an adventure game with detective-focused gameplay have been looking towards Frogwares The Sinking City to get their Lovecraftian fix. It's an adventure game that promises one thing: absolutely no hand-holding. It means that it's all up to you to figure out what the hell's going on. There are no overt objective or quests, no waypoints or anything else. Instead, you'll have to find clues, locations and suspect using your wits. Using the same sort of "Mind Palace" stuff from Frogwares' Sherlock Holmes games, you'll have to cross reference everything and make your own conclusions. The difference here though, is that there aren't any right answers.
If you've been looking for a game that has a real focus on investigation, then The Sinking City is probably just the ticket.
"The Sinking City is story-rich, free investigation game set in a twisted H.P Lovecraft inspired universe. Step into Oakmont, Massachusetts – a place suffering decay and rot from unprecedented supernatural floods that slowly envelope the city and the minds of its inhabitants.

This is the world in which your character, private investigator Charles W. Reed, finds himself in. While slowly going insane from your own demons, you will need to use your detective skills to reveal the truth behind the unfathomable powers gripping you, the city, and its deranged citizens."
That looks…pretty good actually. I have a bit of a soft spot for Frogwares, having enjoyed their sometimes janky, but entertaining Sherlock Holmes games. This looks like it has just a little more polish, while the open-ended lack of hand-holding is intriguingly ambitious.
Last Updated: February 28, 2019