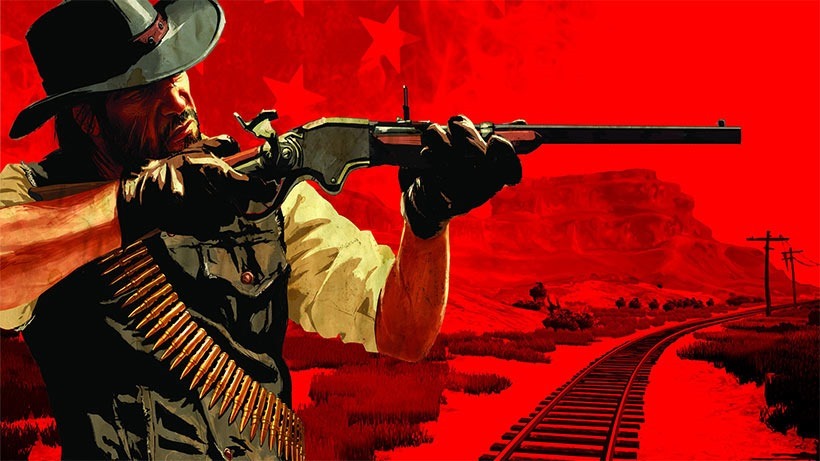 I think the hopes of a sequel to Red Dead Redemption being announced at this year's E3 are astronomical. The game's been rumoured to be in development for forever now – and as one of Rockstar's most beloved games, it has many clinging to the hope that we'll get to be cowboys again.
Last month, Take Two boss Straus Zelnick teased of this year's E3 that the purveyor of fine games would "be there in a big way." And they usually are. Take 2 subsidiary 2K games is always at E3 in force, showing off its annual sports franchises, long with its strategy games like Civilisation and XCOM. Occasionally, they treat us with a new BioShock, or a Borderlands.
Rockstar though? They so seldom make a big splash at E3, traditionally choosing to reveal their games on their own terms. A game like Red Dead Redemption 2 though? That would most certainly make this year's (seemingly sparse) E3 one to remember.
The rumours of that happening are being kicked up all over again. Nerdleaks found the LinkedIn profile of a former Rockstar artist who claims to have worked on Read Dead Redemption 2, though the rest of his portfolio is riddled with typos, like "Midnight Clu" and "Los Angeleses" – so that 2 on the end of Red Dead Redemption may itself be a typo. Mobygames seems to indicate that it is.
While it's more than likely that Red Dead Redemption is an active project at Rockstar – given its success and fan acclaim – I just don't think we'll be seeing it this year, unfortunately.
Personally, I'm not sure I want one. Red Dead Redemption was an amazing game, but it felt complete – running from the end of the Wild west to the dawn of the modern era. What I would love (and I've said this before) is a follow up to Bully, which is one of Rockstar's finest – and most underappreciated – works. As an aside, Bully is now available on the PlayStation 4 as a PS2 classic.
Last Updated: March 23, 2016