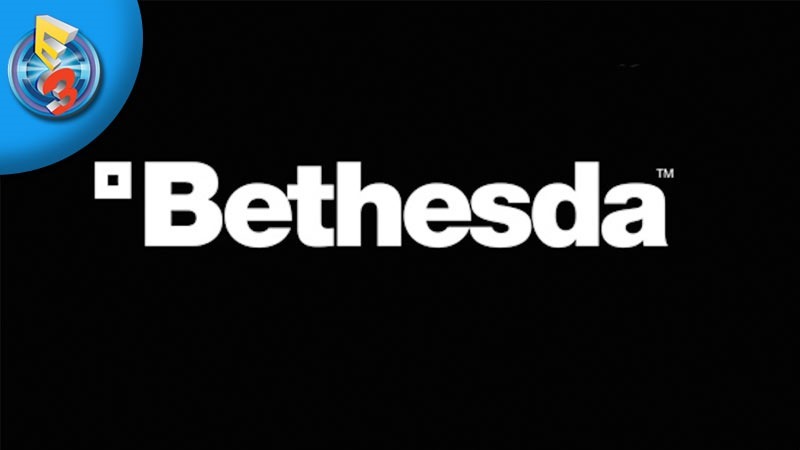 Quake: Champions
Bethesda Kicked off its E# conference with the oft-rumoured, but not confirmed Quake reboot. Called Quake Champions, it's a pc-bound arena-styled competitive shooter. Id software's Tim Willits took to stage to announce the new shooter. Saying that's great for newcomers and veterans alike.
"Whether you're new to Quake or have ben fragging for 20 years, Quake Champions will give you the challenge you expect from id multiplayer games," Willits said.
The game will have a different cast of warriors, so that players can find a hero that suits them. IT all starts sounding a little like Overwatch at this point. We'll find out more information at QuakeCon this year.
The Elder Scrolls: Legends
Bethesda's Pete Hones then took the stage to discuss the company's upcoming free-to-play card battling strategy game. Yes, it's Bethesda's own Hearthstone, I guess.
Featuring the sorts of card battling modes you'd expect, the game will also have a story mode, centered around a Moth Priest named Kellan. The game will be coming to mobile devices later in the year, following its PC release.
Fallout 4 extras
Thought you were done with Fallout 4? You're not. A video from Bethesda's Todd Howard showed off the incoming Contraptions Workshop DLC, which allows players to build all manner of machinery. Also coming is a new Vault-building add on that'll let you become the Overseer, Build your Vault, populate it, and conduct experiments on your vault dwellers. It's like Fallout Shelter, just in the main game.
Later in August, you'll be able to book a holiday to Nuka World Amusement Park in August.
Lastly Fallout Shelter, the mobile game Bethesda released last year, will make its way to PC
The Elder Scrolls 5: Skyrim remaster
Yes, the rumours were indeed true. Skyrim is getting remastered and is coming to the Xbox One and PlayStation 4. There's very little information about what changes are made, but it certainly looks better than it did on the last gen consoles.
Prey's being rebooted
Arkane co-founder and creative director Raphael Colantonio took to the stage. We'd expected it to be Dishonoured 2, but the sci-fi bent means it was something else. And It's Prey, which is being given the reboot treatment. It's a psychologically-twisted first person…sim of sorts.
DOOM
There's a new DOOM DLC pack on its way. Called Unto The Evil, the DLC will add a ton of new multiplayer maps, new weapons and gear and a new playable demon. Bethesda's also bringing back the shareware concept; for this week, those who haven't tried it, you'll be able to download and play the first level of the new Doom for free.
The Elder Scrolls Online
Bethesda's MMORPG now has over seven million players – so of course there's new content on the way. Bethesda showed off the Dark Brotherhood DLC with a new trailer, and announced that the game's also headed to Japan.
There's also a major updated headed to the game that removes all of the game's content restrictions. Called One Tamriel, the game will let you do quests regardless of levels of alliances.
Fallout 4 is coming to VR
Bethesda's making a jump in to VR, and announced that Fallout 4 is getting HTC Vive support next year. It, along with a few other VR experiences, are available to play at Bethesda's conference.
Dishonored 2
Bethesda ended its conference with a huge showing for Dishonored 2, which is shaping up to be fantastic. With a new engine, the city comes alive with NPCs that follow their own schedules We got to see a few slices of gameplay, including some sections played as Emily.
Last Updated: June 13, 2016