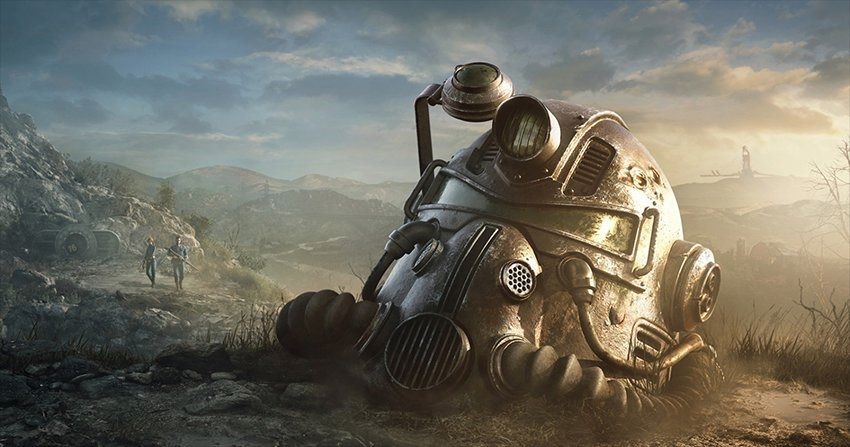 Fallout 76 makes a few departures from the established Fallout formula. Notably, it's an online RPG that has you – if you wish – playing with others to rebuild the wasteland. With that change comes other necessary ones, like the removal of the VATS aiming system, and its prequel nature means that it's devoid of Super Mutants.
It's also making another big change. It won't be coming to Steam. Bethesda has confirmed that the impending beta and the game itself will skip out on a Steam release, and instead be tied to Bethesda's own launcher.
According to the game's beta FAQ page, "the B.E.T.A. and the game will be available on Xbox One, PlayStation 4, and on PC (via Bethesda.net only)." In a follow up e-mail to PCGamer, Bethesda confirmed the lack of a Steam release.
"The PC version of Fallout 76, for both the B.E.T.A. and the launch, will be available only via Bethesda.net, not on Steam," a Bethesda rep said.
As Epic is doing with Fortnite on Android, by using their own launcher, Bethesda gets to skip out on Steam's middle-man fees. It's a little surprising given that Fallout 4 was released on Steam, but Bethesda is probably confident that their own launcher is mature enough. When Fallout Shelter was released for PC, it was exclusive to the Bethesda launcher too, though it did eventually see release on Steam a few months later.
As for the Fallout Beta, you can expect it to be a restricted version of the full game, with whatever progress you make during your time with it to carry through to the retail release.
"Our current plan for the B.E.T.A. is it will be the full game and all your progress is saved for launch," it states. The beta will also not be under NDA, although that was previously known—but it takes on an increased significance if the beta build is actually the full game."
The Beta begins in October and will be open to those who've pre-ordered.
Last Updated: August 7, 2018