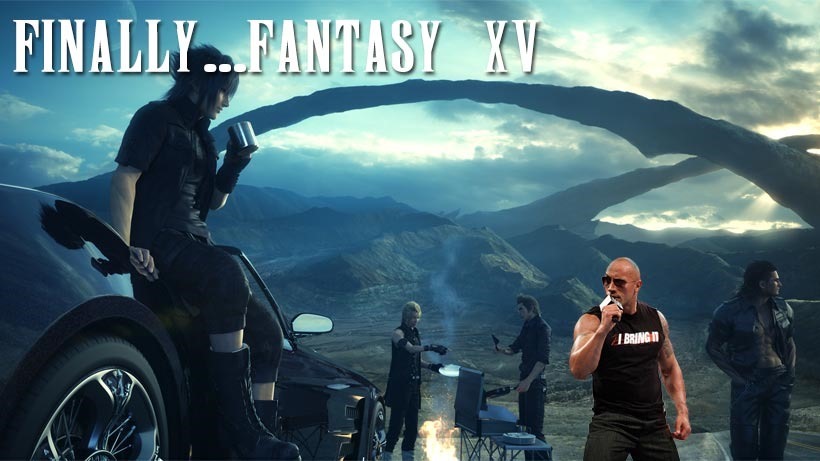 Everyone has that one Final Fantasy game, that introduced them to the franchise and got them hooked. Your first Final Fantasy game is always the best of the bunch according to your heart, but the beauty of the franchise has always been that successive games in the numbered series have boasted a fair level of quality that has been consistent across the line.
But over the last couple of years, the brand has been losing steam. Whether it was the lacklustre Final Fantasy XIII series, or the lukewarm reception to the online-only Final Fantasy XIV, Final Fantasy hasn't exactly been a massive hit in its home territory of Japan. That's according to Final Fantasy XV director Hajime Tabata, who explained that in 2012 he conducted an analysis of how the brand was doing in Japan. The results, weren't promising.
"The gravest situation of all was that, at the time we were starting Final Fantasy XV, we didn't see an increase in new fans of the franchise," Tabata said to Game Informer via GameSpot.

The brand image of Final Fantasy wasn't really clear. The reality is not that the situation is okay or in favour of us. Rather, it is more grave and serious than we had initially thought. The way we understood Final Fantasy after our analysis is that it was a dying IP that had already peaked.
So why continue with another game then? Why not let the fantasy be final at long last? Because there was still hope for a better game that would draw fans back to the series andprobablyspendR5000onafancycollectorseditionbutyoudidn'thearthatfromme. "One thing I've felt from fans is that they are disappointed in the current state of Final Fantasy, but still have hope in terms of where the brand could go," Tabata explained. This led to three "core" qualities being listed for the next Final Fantasy, which according to Tabata and GI are:
"A willingness to challenge the status quo"
"An exceptional, out-of-the-ordinary experience"
"Cutting-edge technology to use the hardware to the fullest"
The last game to meet all three was 1997's Final Fantasy VII, according to Tabata. "Any Final Fantasy released after [Final Fantasy VII] lacks in one or the other," he explained while possibly forgetting that Final Fantasy VIII actually did do all three while I sit here and clench my teeth.
But what Final Fantasy fans desire is a new entry that encompasses all of these elements, and that is our objective with Final Fantasy XV.
Final Fantasy XV is finally out this September on PlayStation 4 and Xbox One. With a PC version maybe on the way as well.
Last Updated: April 14, 2016