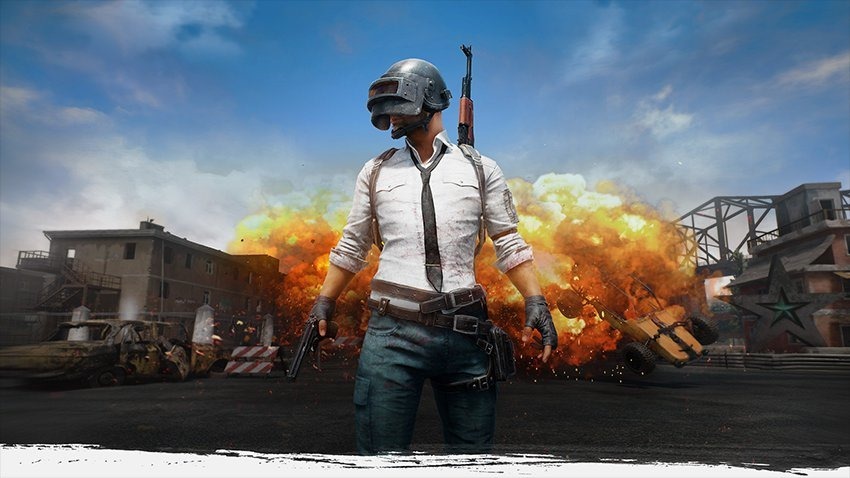 Just a few months ago, PUBG Corp launched an initiative they called "FIX PUBG." A Response to the perpetual cries of the same from fans, the initiative was a very public roadmap of resolutions to the many issues found in the popular Battle Royale game.
Now, it's over. While those who continue to play the game might shake their heads in frustration, the PlayerUnknown's Battlegrounds developer considers the initiative a success, saying that they've addressed every one of the hundred or so bugs and problems on the Fix PUBG roadmap. Hilariously, the reason it took them a little longer than anticipated to close off the campaign was that "several new stability issues that arose apart from FIX PUBG."
"We began the FIX PUBG campaign with 100 bugs and QOL improvements to tackle and everything in this category has been completed," says Taeseok Jang, Executive Producer. "I don't say this to ask for praise, rather we are disappointed that this list was 100 items in the first place.

From a developer's perspective, bugs are elements that occur continuously at any time, but we understand that anything that affects your gameplay takes away from the fun you have with our game. We have put more of an emphasis on the QA process for our builds and are planning to secure even more resources for a smoother QA process."
The post goes into detail on the changes, optimisations and fixes that have gone into the game over the last three months. It touches on things like client performance, server optimisation and matchmaking. It also details the company's problems with cheaters, which Jang calls "a never-ending battle."
In the post, Jang also acknowledges that the PUBG team has made quite a few mistakes in implanting the game's initial goal.
"Throughout our game's journey, our main goal was to provide you new content quickly, while supplementing Battle Royale gameplay. We acknowledge that in this process, we have overlooked issues that matter to you and we have reflected a lot on our mistakes. Something like this requires not only considerable effort, but extra care to ensure that bugs remain fixed and do not impact anything else."
To that end, while "Fix PUBG" is over, the company has a new roadmap that'll see new features added to the game, hopefully without adding bugs along the way.
"Therefore, when designing the 2019 PUBG roadmap, we've changed our direction from this last year. Build stability and quality are now our most important value, and upon that base we will build new Battle Royale gameplay and new content. At first, this is likely to slow down our build cadence, but as these processes become more proficient, we hope to provide new content as fast as before, while maintaining our new stability and quality-first goal. While we cannot say how long this will take, we promise you that we will give our best efforts to reach this stage as quickly as possible."
As you might imagine, much of the vocal PUBG fanbase on the internet is unimpressed, saying the game is as broken now as it's ever been. soon, that broken game will make its way to PlayStation 4. Here's a look at what some players have to say:
"This game has never been so broken since the last update, and you dare to say that the job is over? lol it's a joke! I have desynch constantly while my ping oscillates between 40 and 50 ms, a friend has falls of FPS permanently without reason while it has the same configuration as me, and another his game crash very often since he installed on his SSD, mandatory installation given the loading time of your textures …"

"It is an absolute ♥♥♥♥ing joke that you think FIX PUBG is over. This game is STILL nowhere near where it needs to be in terms of optimization, matchmaking, and bug fixes. I'm EAGERLY awaiting a battle royale contender that surpasses PUBG and with the backing of developers who don't have their heads squarely up their own asses. It's absurd that it has taken PUBG Corp as long as it has to NOT fix issues that have been plaguing this game for months. I'm done."

"You guys had something special, and you blew it. I wouldn't be surprised if DayZ had more concurent players than PUBG by the end of next year."

"YOU KEEP TALKING AND THE GAME REMAINS♥♥♥♥♥♥ NOBODY WILL BELIEVE YOU ANYMORE.STOP TRYING TO SELL OVERPRICED GARBAGE INSTEAD OF FIXING THE GAME.WE ALREADY KNOW YOUR BIG INTEREST: MONEY MONEY MONEY !!!! SO ♥♥♥♥ YOU ALL♥♥♥♥♥♥♥♥"
Last Updated: November 19, 2018