While Fortnite may be an unstoppable juggernaut that continues to signal the cultural end times of our species, gamers looking for an alternative Battle Royale experience have found sanctuary in Apex Legends. Fortnite was quick to respond to Apex's popularity, and to copy some of the ideas it brought to the table. Back in March, along with their new Battle Pass, tthey introduced their version of Apex's ping system that allows players to mark weapons, locations and enemies for their teammates to see. An effective means of communication in combat. Now, Fortnite is tearing another page out of their competitor's textbook and has unveiled a new in-game feature that will let you bring your teammates back from the dead.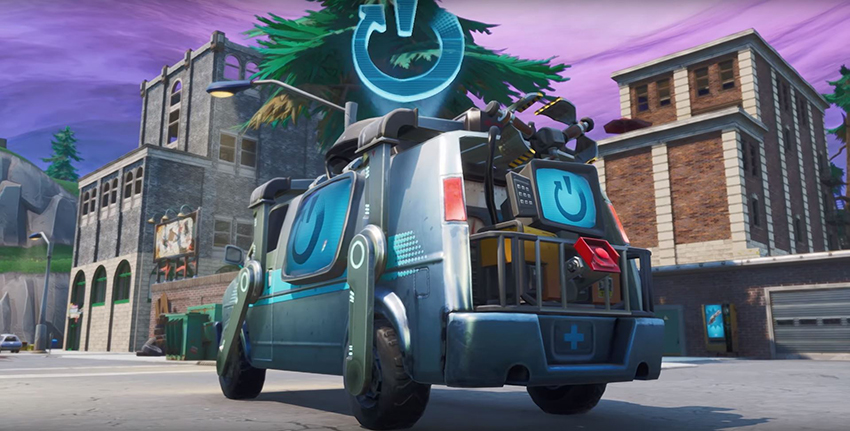 Revealed in the latest Developer Update video, the game is introducing the 'Reboot Van'. Should one of your teammates fall to a twelve-year-old's sniper rifle, you are able to pick up their Reboot card and make your way to one of the blue vans dotted across the map. There you insert the card and after a brief loading period, a cacophony of car horns and headlight flashes signals the return of your friends to the battlefield. Though remember to toss them some weapons and other items, as they are coming back with none of their previously-acquired inventory.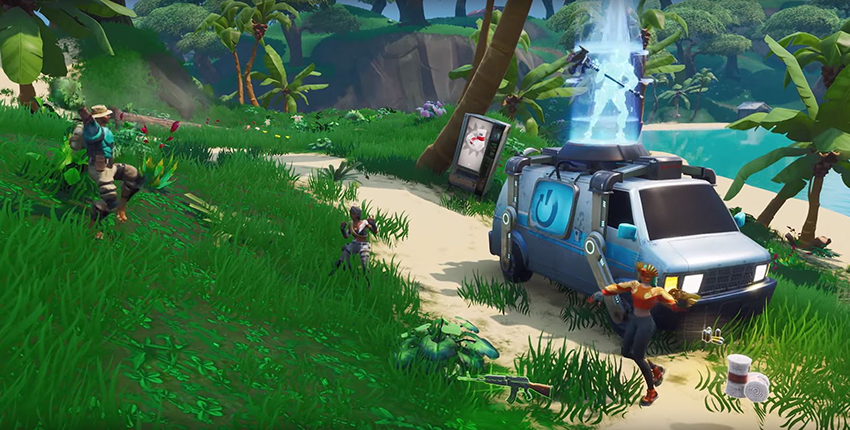 The vans are few and far between, and can be tricky to access given the shrinking circle of the map. They can be used by only one squad and once used, they are deactivated until further notice. You can check out the full video below:
The respawn feature will be available in-game starting next week.
Last Updated: April 8, 2019