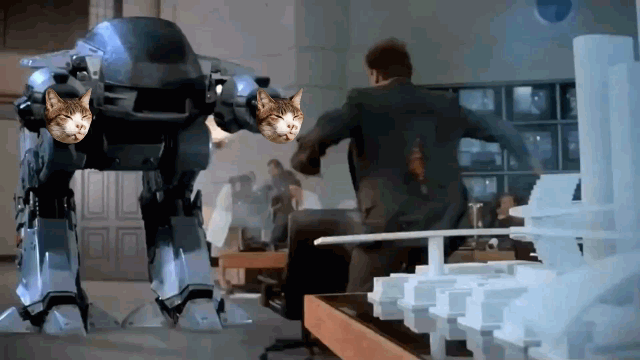 There's a number of ways to know just how screwed you are in any game of Fortnite: Battle Royale. Your health chipping away with no enemy in site? You just ran into a sniper's field of view pal. You see a guy, fire a single shot and watch as he builds a luxurious triple-story cabin with an attic within a mere second? Yeah, this guy may be a pro.
For my money though, nothing spells doom more than the appearance of some towering metal with merciless cannons. The B.R.U.T.E mech may have been designed to give Fortnite some more dynamic matches while allowing lesser-skilled players (Hi mom!) to stand a chance of winning a round, but the inclusion of that cybernetic crutch has been nothing short of controversial since it was first assembled.
For those of you who hate it, good news! The mech is getting a substantial nerf. According to Epic, those downgrades will include: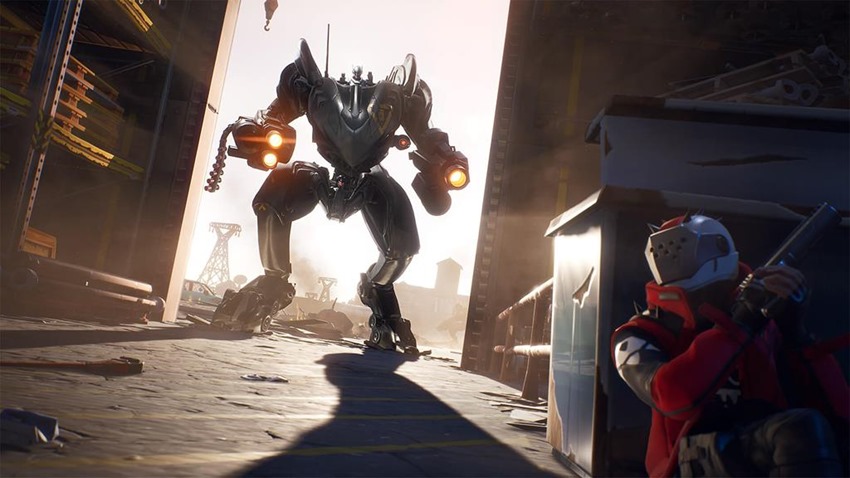 Decreased the maximum amount of rockets fired by the B.R.U.T.E. in a single charge from 10 to 6.
Decreased the rate at which the rockets are fired from the B.R.U.T.E. by 56%.
Decreased the radius of the B.R.U.T.E.'s rocket explosion by 42%.
Increased the dash cooldown from 3 seconds to 5 seconds.
Decreased the velocity gained from boosting while in air by 33%.
The B.R.U.T.E. no longer grants materials to the driver and passenger when stomping or dashing through the environment.
The end result here is a mech that is now slightly easier to attack, a higher chance of survivability for players taking on a mech and creating more strategic engagements. "In general we hope to shift B.R.U.T.E.s away from being highly mobile and put more emphasis on their already defensive nature," Epic wrote. There'll also be fewer mechs spawning in maps, unless you're playing in the competitive arena mode where there'll still be regular appearances of the war machine.
Highly contentious since its debut, some people love the B.R.U.T.E and others hate it, with these latest changes no doubt satisfying those people who despise the robotic menace. As for those players who revelled in the overpowering nature of the B.R.U.T.E? They're probably drafting a petition to Mech Fortnite great again.
Last Updated: August 23, 2019