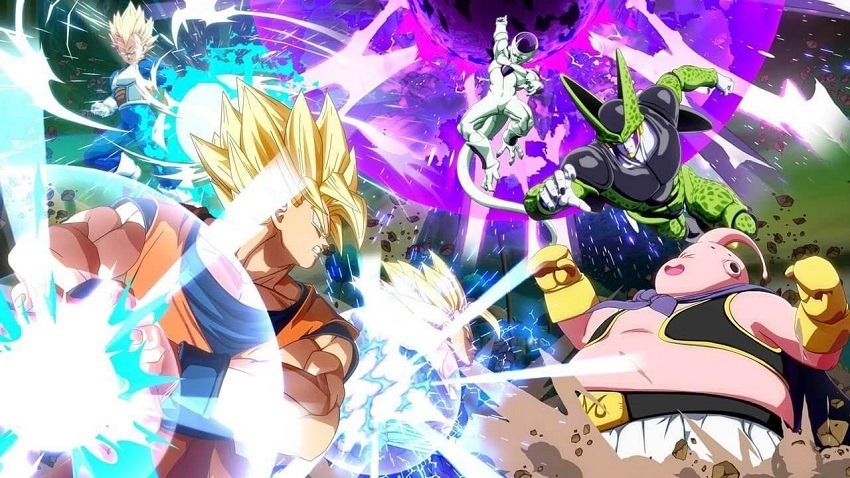 Dragon Ball FighterZ was one of my favourite games at E3, mostly due to just how faithfully Arc System Works are sticking to the source material and recreating some of the most iconic Dragon ball Z imagery in a fast paced, frantic fighter. New characters keep being added to the growing roster, and a new issue of Jump (via Siliconera) has just confirmed another four more. Not only that, but we're starting to get details about potential story modes to the game too, which involve a certain, hulking Android back for revenge.
Android 16 was one of the bigger players in the Android Saga, and Dragon Ball FighterZ is aiming to bring him back in its own "What If" mode. Android 16 is resurrected here and is far more powerful than his debut fighting Cell and the other Z Fighters, but for some reason he's only focused on exacting some payback on Goku and the rest of the crew. It's unclear whether he's just a smaller part of an alternative history storyline (a great way of exploring more fan fiction and keeping things out of canon), but I'd expect there to be a lot more to this.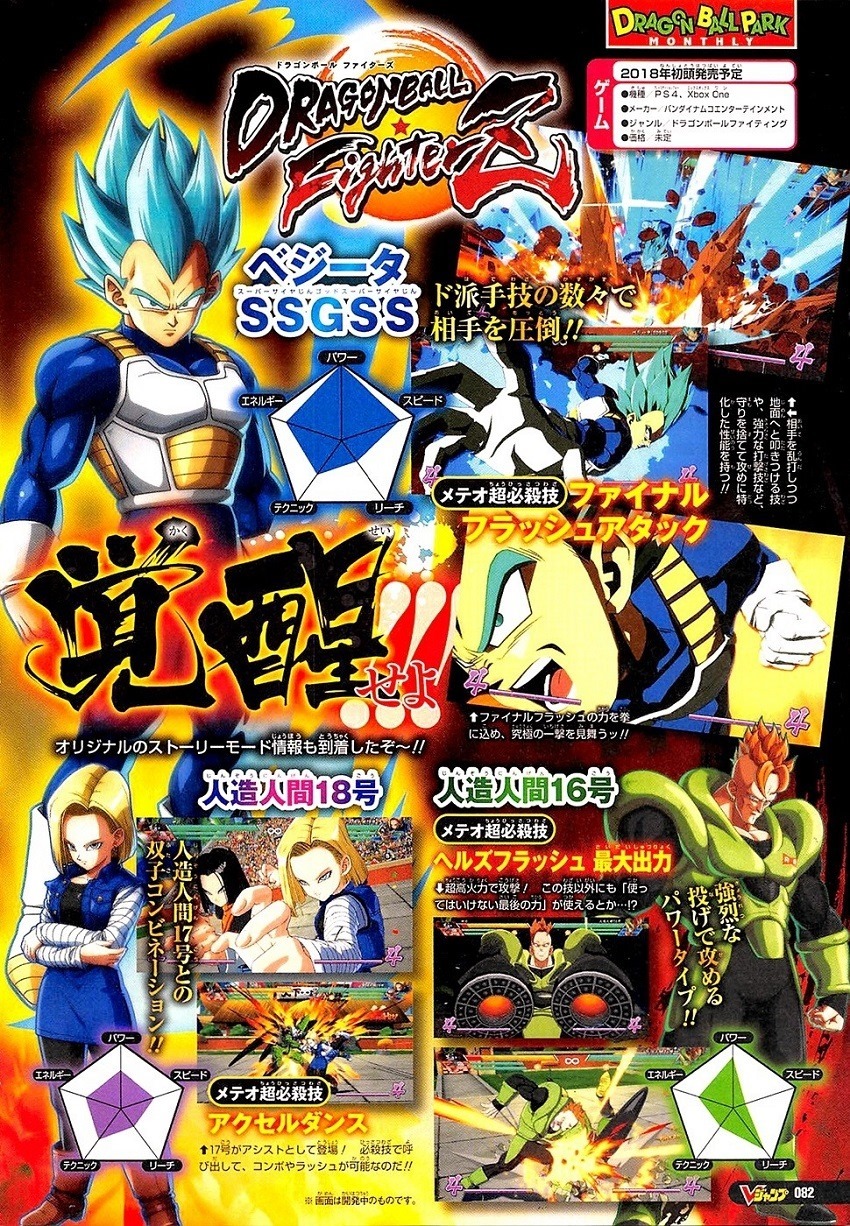 The new mode is joined by four new fighters, which are beginning to borrow from more modern episodes of Dragon Ball Z. Super Saiyan Blue (or SSGSS) Goku and Vegeta are both now their own separate characters, which will be interesting to see alongside their regular and Super Saiyan versions that have already been confirmed. Additionally, Android 16 and 18 are joining the roster too, with the middle Android 17 only yet appearing as a support move for Android 18. He might become his own roster entry someday, but that's not confirmed in this particular reveal.
Dragon Ball FighterZ is aiming to launch early next year, and it looks spectacular so far. Who else would you like to see added to the roster?
Last Updated: August 18, 2017