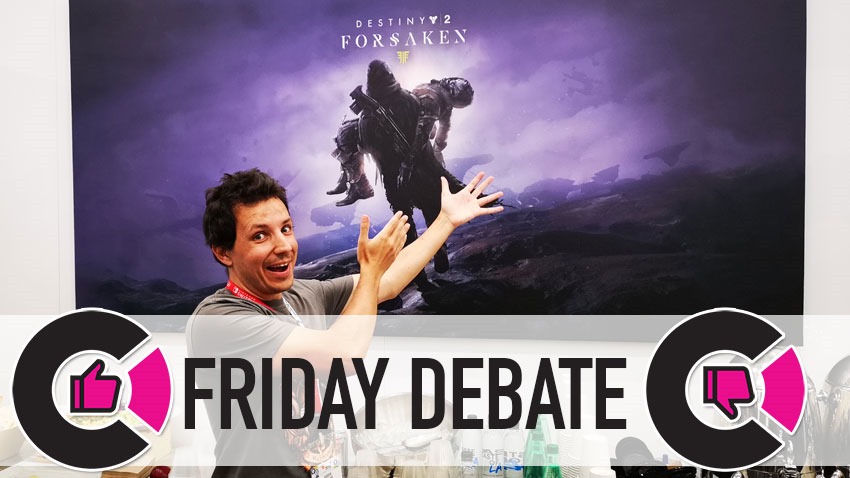 There's a number of methods out there that we use to define ourselves. Are we characterised by our kindness to others? Or perhaps our cruelty to fellow man? Do you feel that the best way to sum yourself up is to refer to movies? Maybe you're defined by your wealth, your passion or your adventures that all contribute towards creating an image of yourself.
Here's a question though: What's your you game? I'm not talking a weekly rag mag though, but rather the one game that you champion above all others. That interactive slice of entertainment that you just can't get enough of and that you wish more people were playing. What does that say about you in the grand scheme of things?
Over in the Critical Hit office, we had a good discussion on the games that we felt were best representative of us. Alessandro is easily a Journey guy, Noelle's reputation as a Tomb Raider lady has slowly been threatened by her addiction to Assassin's Creed Odyssey, Kervyn is a Battlefield fanboy for life and Tracy is the patron saint of Pokémon Go. I'd like to think that if there was a game that defined me, it'd be Metal Gear Rising, Batman Arkham Origins or Hitman but it's probably Destiny.
And I'm alright with that! These are games of wonder and epic stories, colourful adventures and gritty quests which perfectly sums up the crew that I work with. What about you though? If you had to choose one game to define your life, personality and character by, what would it be?
The views and opinions expressed in this article are those of the author(s) and do not necessarily reflect the official policy or position of Critical Hit as an organisation.
Last Updated: October 25, 2019