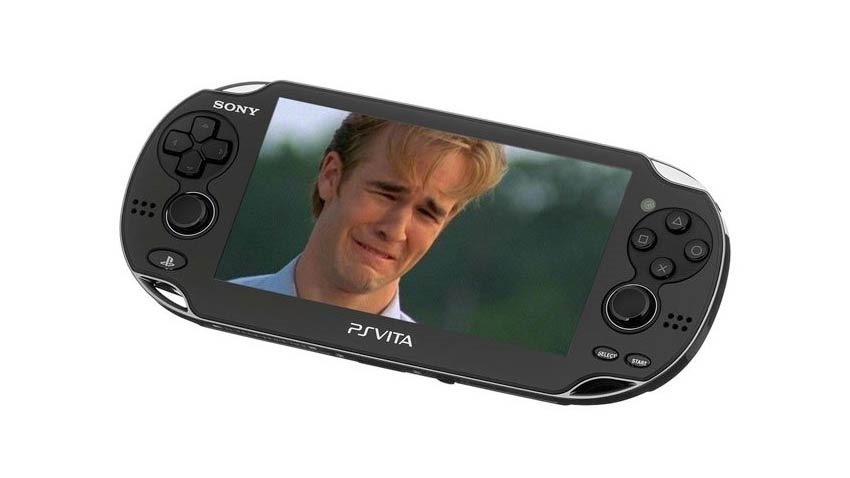 The PlayStation Vita was in its death throes long before the Switch was released, but Nintendo's little-system-that-could delivered another blow. The Switch has usurped the Vita's throne as the indie game station of choice for both players and developers. With Sony having killed off proper first party support early in the system's lifetime, there's little reason for the Vita to keep on chugging.
Last year, we told you that Sony planned to end production on the PlayStation Vita's game cards by March this year. We also knew that the system itself would cease production this year, but it's now official. Sony Japan has confirmed that it'll axe manufacture and distribution of the Vita in the land of the rising sun, which more than likely means it's game over for the Vita in the rest of the world too. The Japanese PlayStation website (via Gematsu)says that the regular black and Aqua blue models (the only two still available in Japan) will soon become unavailable, saying that "shipments are scheduled to end soon."
The PlayStation Vita was released all the way back in 2011, and showed a lot of potential. There was a heck of a lot of tech packed into a small handheld, but the high price and lack of big first and third-party games meant that it failed to live up to expectations. It sold significantly worse than the unfathomably successful PSP it replaced, and very probably put an end to Sony's mobile gaming aspirations.
I quite liked the Vita (though, just as with the PSP, I largely used it as a Lumines machine) but I don't think I've even turned the thing on since getting a Switch. Any of you still packing a Vita? What're you playing on the thing?
Last Updated: February 19, 2019