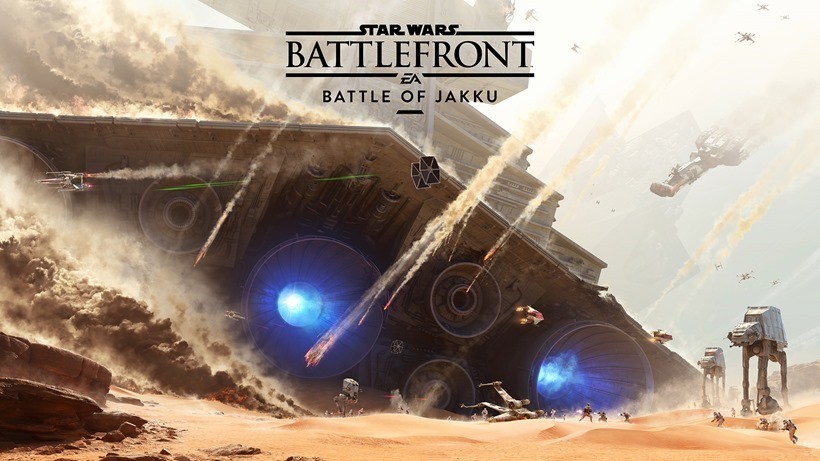 Star Wars Battlefront is just under two weeks away from release, and it's seeking to hit all those nostalgic buttons deep inside of you with recreations of classic film battles. This is no clearer than Hoth's Walker Assault – a memorable moment from the best Star Wars film around, The Empire Strikes Back. But EA and DICE aren't just set on looking at the past. In fact, Battlefront is going to give us a peek at the future of Star Wars too.
That kicks off with The Battle of Jakku, the game's first DLC map that will feature the never before seen planet making its debut in December's Star Wars: The Force Awakens. The dusty, Tatooine-like planet has been featured in almost all the trailers, and I wouldn't be surprised if a lot of people didn't know it was different. Battlefront does, and the teaser for the map looks like my kind of chaos.
Battlefront will be the only way to actually experience the battle that took place after Episode Iv's rebel victory on Endor. The Battle of Jakku takes place in the weird 30 or so years between the films, so by the time you see Finn and Rey the planet will already be littered with the husks of Star Destroyers past. It's probably not going to give any really necessary story, but it's a neat trick for battlefront to pull.
Of course it will cost you, and players who pre-order Star Wars Battlefront will be able to hop into the map a full week early. Considering how pleased EA has been with the uptake so far, that should reach into the millions.
Last Updated: November 4, 2015