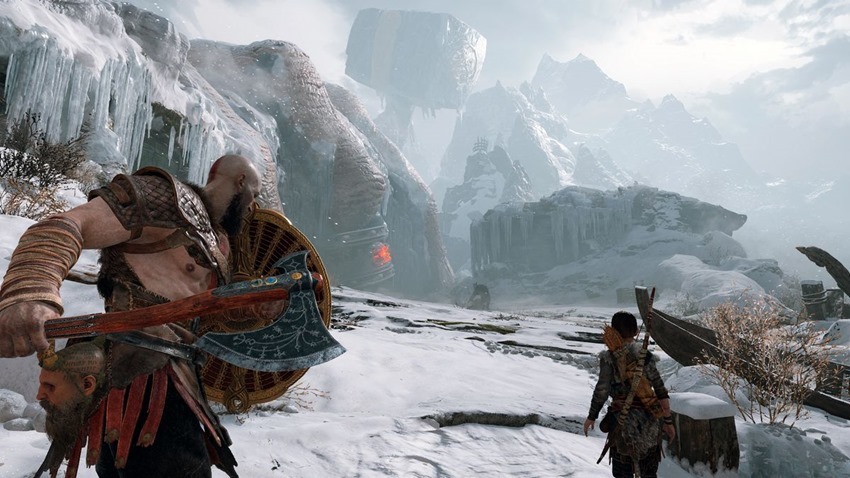 God of War is out today, and it's a phenomenal game. I'm still very early on, but already the action-adventure tale of redemption has me by short and curlies. In our own review, Alessandro called the game a masterpiece, saying it would become one of the defining games of the PlayStation 4 era.
"God of War reinvigorates an ageing series with a Kratos you can care for, a host of new characters that are both exceptionally acted and wonderfully written with action and exploration that sets new standards for games of this ilk going forward. It's a triumph in storytelling and design, making it one of the most exceptional experiences gaming has ever seen."
It really is damned good. And it's been five years in the making for the team and Sony Santa Monica and game lead Cory Barlog. While many people seem to think games are made by robots, there are real people behind them – who're proud of their work. They become overcome with joy when their games are well received, and are heartbroken when they aren't.
Thankfully for Barlog, he and the team behind God of War have no reason to be heartbroken. Critics and consumers alike are enamoured with the game. In a short video, Barlog reacts to the overwhelming reaction to God of War. It's short, filled with emotion – and a great reminder that there are people – real people – behind the games that we play.
Last Updated: April 20, 2018