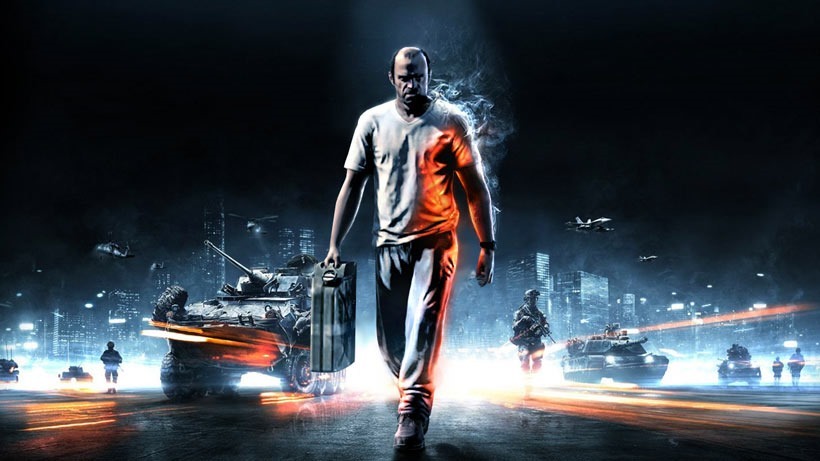 GTA Online wasn't quite my cup of tea. The new free-roam shenanigans seem like they're a great big bunch of silly fun, but they've not been enough to convince me to drop my favoured digital worlds to head back to Los Santos. There's a new(ish!) exploit for the PC version of the game that could ensure that it's a place I never want to go back to, ever.
Those who played GTA Online in its original incarnation on the old gen versions of the game would be well aware of the number of hackers, glitchers and cheaters who made the online bits of the game nigh unplayable, and wholly unpleasant for those who like to play things properly.
It seems that sort of wayward shenanigans may be inflicted on PC gamers. One of the sort of people who datamines games looking for new information and weaknesses claims that Rockstar may re-introduce temporary online characters. Exploiting them, it seems that online gamers who've been banned, who've been relegated to the cheater pool and who're branded as bad sports will be able to bypass that sort of security, and dick about in GTA Online anonymously.
"You can create disposable characters, cheat cash and stats and troll other players as much as you'd like and it will not be saved or recorded – this means it's basically a way to play anonymously," said LondonTown2004 (Se7enSins via VG247).
Said modder claims that even if Rockstar were to patch it out, modder-types will still be able to ruin others' games.
"GTA Online will become one big playground without Rockstar Games dictating what we can and cannot do without being punished," they added.
That sounds like digital hell on virtual earth.
Last Updated: September 29, 2015