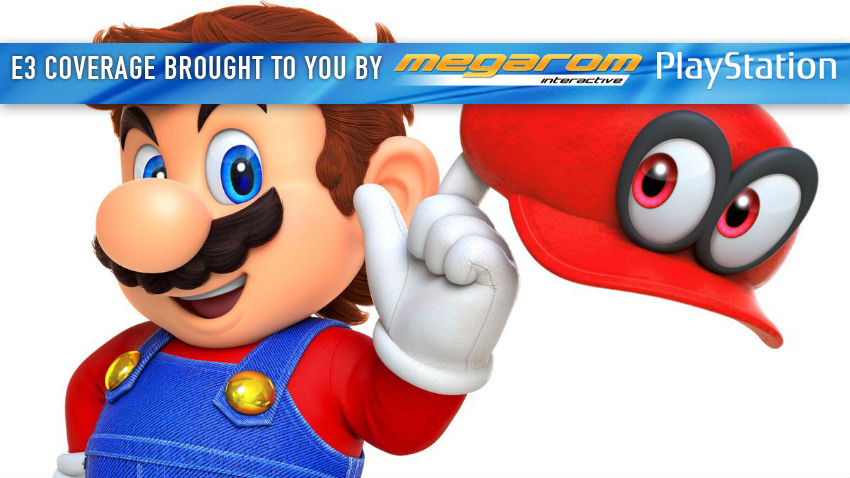 Nintendo held the last briefing of E3 2017. Now, the fate of our coverage rests on our reporters on the ground. But, if you missed the Nintendo live stream, fear not! We covered it all last night, and have it here for you to watch now. Unlike actual stage shows/press conferences, this was basically just a series of videos, so hold on for the ride!
Xenoblade stuff is in my pile of shame. As someone who loves JRPGs, I really should have played it, but I haven't. Now I can fix that, though, with Xenoblade Chronicles 2 coming to the Switch later this year.
Kirby hasn't had a decent game in a long time, but maybe that's about to change. The pink blob of something is coming to the Switch in 2018 and it looks like it might even be a co-op experience.
I kept saying that the Wii U just needed a real Pokemon game and it would sell, but obviously no one listens to me. But now they are with the Switch – it's getting a core Pokemon game. It's also getting Metroid Prime 4 at some point. Nintendo didn't want to give too much detail, though, as it's still a ways away. Still, good news that these titles are incoming.
Yoshi! I think Yoshi was my favorite when I was a kid. He was just so cool. I even kept the cute Yoshi-egg backpack I got in a media kit a while back – it's my kid's school backpack for now, until I steal it back from her one day. And now our favorite little dinosaur thing is getting his own game on the Nintendo Switch.
Fire Emblem is one of those franchises I almost totally missed out on. It's phenomenal on the 3DS, but I do have a tendency to ignore things on handheld gaming devices in favor of things I can play on bigger screens. Now with Fire Emblem Warrior, I won't have that excuse anymore. All hail the Switch! I'm just glad we don't have long to wait for this title – it looks so good.
The Legend of Zelda: Breath of the Wild is getting some DLC
I finally managed to play a bit of Zelda this past weekend. It's alright so far. It's a good game, but I'm not as totally enamored as Geoff and Alessandro – at least not yet. The game is certainly massive, though, so I can't imagine needing more content. But for those who do need more, more is coming.
Here's another trailer for Mario + Rabbids Kingdom Battle
We already heard and saw stuff about this during the Ubisoft conference, but here's a reminder in case you tuned everything out while waiting for the Nintendo stream.
Rocket League seemed to be the only thing anyone in our office was playing for months on end. While that craze has slowly died down, there is still a ton of love for the title, which means if Gavin ever gets the Switch we will probably never see him because he'll be too busy running around in his weird van. Now with a Mario hat on top.
Many die hard Nintendo fans don't think a console is complete until it gets its core Mario title. Well, it's coming before the end of the year and looks incredible. You have to see it to believe it and stuff, so just watch.
Need more E3 in your life?
Check out our E3 2017 portal powered by Megarom Games and PlayStation
Last Updated: June 14, 2017