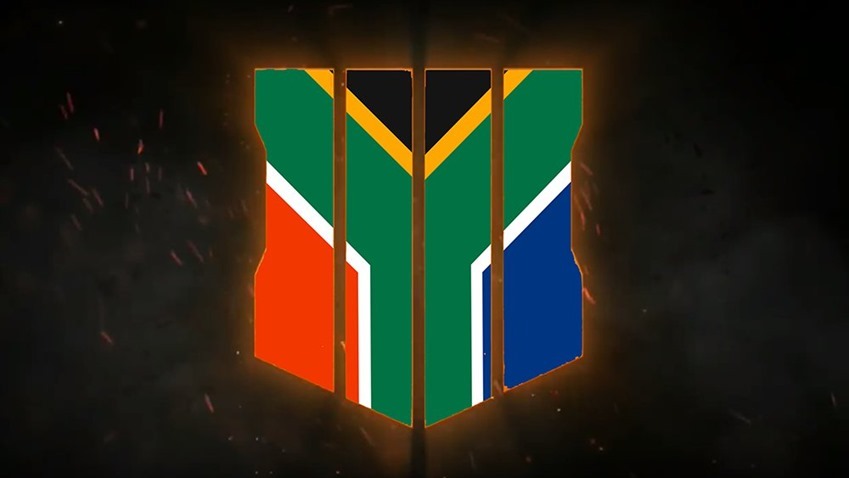 So I've just sat down in the media room at the Call of Duty: Black Ops 4 reveal event. Oh man, what a day today has been. I don't think there has been this much adrenaline, nervousness and excitement packed into such a short amount of time ever before in my life.
Being surrounded by people that I've spent hours watching online, attending the reveal of the next iteration of Call of Duty – a game that I've spent so many years playing, and trying to get out as much content as possible within that time has been tough but oh so worth it!
First off, let me start this with a fair warning. I'm not going to go over everything you can expect from the game in this article. Rather I want to share this once in a lifetime experience with you before we jump into the content of what was on show today.
Let's start with the bus ride over. We all met at the hotel lobby and there I bumped into some very well known YouTubers, being ; Syndicate and Ali A. Between the two they share an audience of over 23 million subscribers, a number I can't even comprehend. Despite my early stutters in the conversation and nervousness of meeting them we ended up having a small chat and they were both such positive and friendly gents. You can check what they had to say below.
The man representing @CriticalHitNet at the #BlackOps4 reveal, @HoldenZA , caught up with @OMGitsAliA who has something to say to the #CoDZA community. pic.twitter.com/mAyHIYCoCK

— Critical Hit (@CriticalHitNet) May 17, 2018
LOOK! @HoldenZA Found your boy @syndicate at the hotel! #BlackOps4 Reveal #BO4ZA #CODZA pic.twitter.com/JFutAw7HYU

— Critical Hit (@CriticalHitNet) May 17, 2018
You may have noticed in the above chat to Ali A that we walking in the streets on the way to the venue. Unfortunately for us, this part wasn't planned. With time running out before the start of the event, we were told that our bus wouldn't be able to get into the parking bay. Instead, we would have to walk a small distance to catch the show on time. Running late, our frantic walk turned into a slow paced jog as we heard the shouts over the speakers, "five minutes ladies and gentleman, five minutes until show time!"
I rushed into the tent as the clock hit the one minute mark, there was no time to even try look for a seat. So I setup the tripod in the best place I could find, connect to the Wi-Fi, and did my best to remember to post as much as possible to Instagram and Twitter. There were moments that I completely forgot I was wearing my journalism hat as my jaw was on the floor and my head in the clouds.
The live experience was amazing, hearing the crowd boom with cheers and screams of 'LETS GO' in between announcements built up the excitement levels and set the tone for what was to come.
Stepping away from the hype and into the core of what is on offer – one thing that was clear about Call of Duty: Black Ops 4, is it has changed. Firstly there is not going to be a traditional campaign this year, but that doesn't mean Black Ops 4 is going to be short of content at launch – if anything it's quite the opposite.
The game will launch with its traditional multiplayer, the newly introduced Battle Royale Mode (Blackout), and an additional three stories for the ever popular Zombies game mode. I wouldn't say this is all too surprising, as Treyarch have always have been the studio that packs the most content into the game in their cycle.
Blackout – The Call of Duty Battle Royale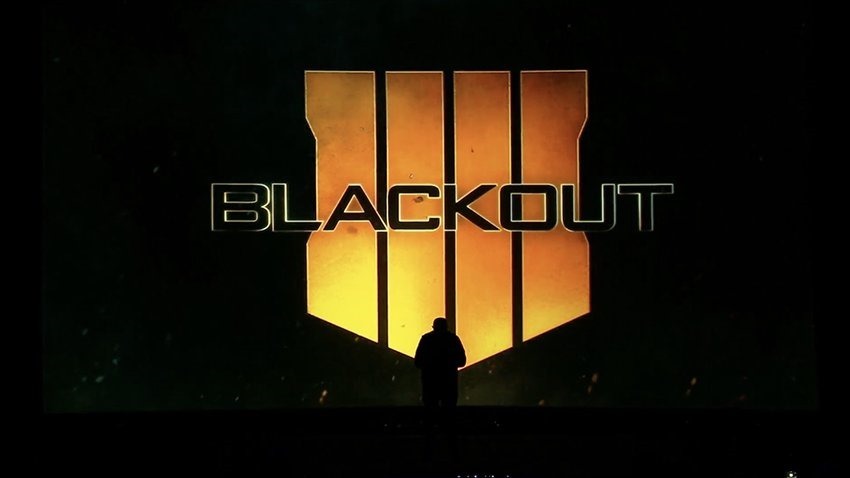 Battle Royale/Black Out is the mode everyone is going to be talking about once this is all said and done. It has effectively caused the removal of campaign and launched the biggest shake up in the franchise since the Zombies game mode was introduced.
Battle Royal is the game type that has captured the world by storm with PUBG and Fortnite leading the forefront of what we have come to expect from a massive online arena shooter. Enter Treyarch.
Out of the three developers of the Call of Duty franchise, there is only one that I believe could pull this off successfully and that's Treyarch. The team has always pushed the boundaries in innovation whilst simultaneously maintaining the balanced core gameplay that we have come to love from the series.
So far we know that vehicles, both on land and off will be available in the game mode but specifics are yet to be revealed. They are holding their cards close to their chest with this one. It's a smart move considering that so much is riding on its success.
David Vonderhaar, Treyarch's Game Designer Director, specifically stated that they are not diving into the battle royale game type without changing their version significantly. They want to deliver a brand new experience unlike any other Battle Royale mode.
Only time will tell if that is what they will achieve but if anyone can do it, it's Treyarch.
Gameplay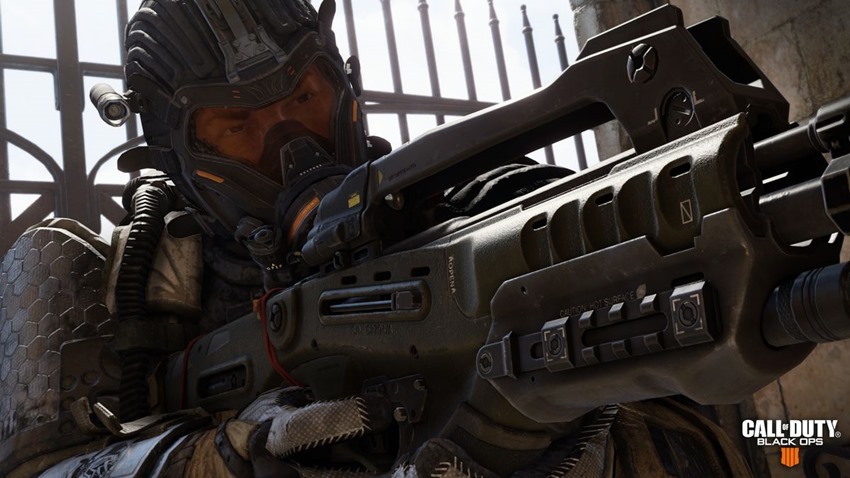 After the reveal event it was a mad scramble to get to the gameplay area. Lucky for me I found a slot with relative ease. I sat down, set up, and got ready to be one of the first in the world to experience Black Ops 4 multiplayer.
While setting up I looked to my left and immediately had my heart in my throat as there, sitting next to me, was none other than Optic Pamaj. I was in shock and realized I was starting to stare for way too long. I gathered myself and grabbed my phone. I introduced myself and asked him to give a shout out to the local Call of Duty community. He was friendly enough and asked if I had anything he could say that was specific to South Africans. All I could think of at the time was a local greeting, which was 'Aweh julle!" – so we went with that.
The above video was actually the third take. The first two takes I was too nervous and I hadn't hit the record button. You can probably see my hand shaking as I try to capture him in the video…..I'm such a little fanboy…
Crossing back to the gameplay you can see some of the footage down below. In the video I go into some details about the multiplayer. The short of it is that I enjoyed it. It's a bit unfair to expect a full review of the game after just 30 minutes of play time. That said, players can expect solid boots on the ground gameplay with vibrant maps and traditional fast paced action.
Additionally, I think the sub machine guns are basically peashooters and that the brand new game mode 'Control', which is a combination of SnD, Hardpoint and Demolition is highly competitive and a potential future esports mode!
After the gameplay was finished, I spent the rest of my time grabbing as much footage as possible. It will take some time but I will pull it all together to compile something that gives an even better indication of what an amazing experience this was, so stay tuned to Critical Hit's YouTube for more.
In Closing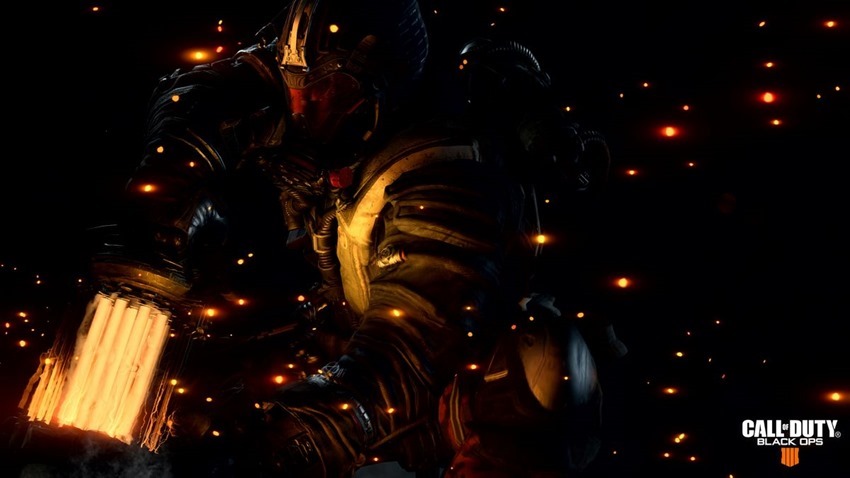 Today was something out of this world and I just would like to use this opportunity to thank everyone who made it happen. To Critical Hit, Megarom Interactive and Activision – thank you for trusting me to represent not only you but additionally the South African Call of Duty community on this journey.
I've been working in the gaming industry in South Africa for the past eight years, with the predominant focus being with the local esports scene. Being from South Africa, the most difficult thing has always been to connect to the international scene. Our restrictions in our location and even internet ping has meant that we always take a back seat in some way.
This launch event has changed that for me, I got to share stories and information about our local scene that people simply weren't aware of. I wanted to take the #CODZA community along for this journey and sing the praises of some of the achievements we have made.
We are a small community yes, but hell we are a passionate one. From one passionate member of this community, to the rest of you; I implore you to continue to share your passion with the world because one day you might be the next one getting sent to once in a life opportunities like this one.
Last Updated: May 18, 2018