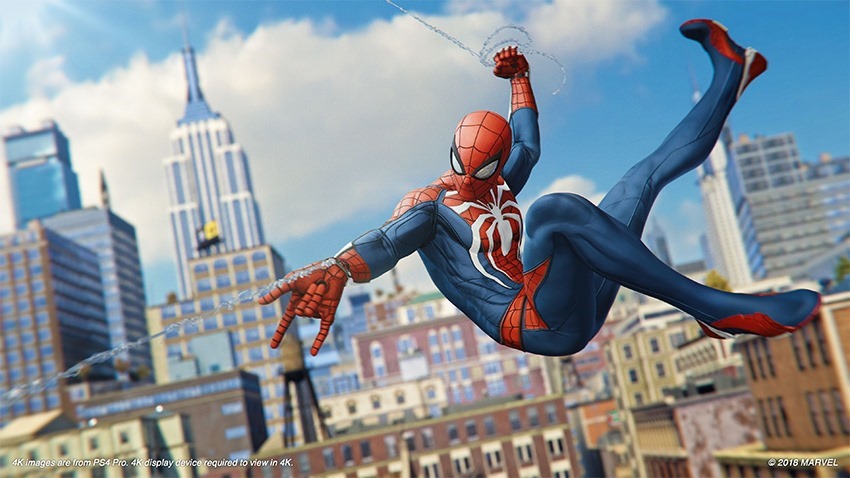 Marvel's Spider-Man is coming exclusively to the PlayStation 4 in just over a week. We've been playing it, and while we're not allowed to say too much about it (look out for our review early next week!), there are a few action sequences that are both Amazing and Spectacular.
In a new video, Insomniac has shown off just how those sorts of scenes were digitally created. No real spoilers here, as the scene in question was shown off at E3, but it's interesting to see how it all comes together. The video shows how Insomniac used low-poly 3D previsualisation methods instead of storyboards, and once they had something workable they moved to motion capture. There's a union of art directors, writers, VFX, actors, creative directors and more.
I'd actually like to see more of this – perhaps even as a longer documentary – just showing all the work that goes into the games we play. We'd probably have a little less grumbling about "lazy devs" and reddit threads full of people asking for rudimentary fixes that are anything but.
Spider-Man is coming to the PS4 on September 7. What I can say from my hands-on time with it at E3 is that the traversal – the swinging and general locomotion – is superlative, and it's a joy to get Spider-Man from one end of New York to the other. The same goes for the game's combat. While it naturally takes more than a few cues from Rocksteady's Arkham games, there's more than enough in Spider-Man to make combat feel faster, fresher and more exciting.
Last Updated: August 29, 2018