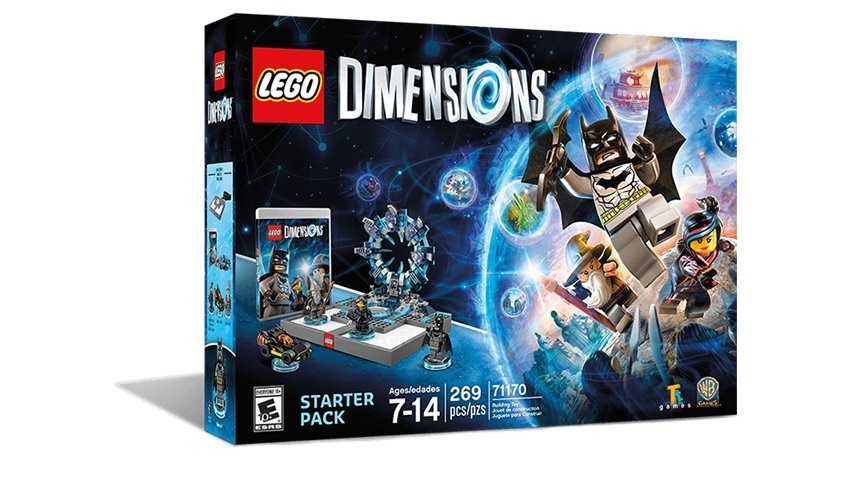 The Toys-to-Life genre, pioneered by Toys for Bob and its wonderful Skylanders is hanging by a thread. Last year, Disney killed off its own Disney Infinity, while Skylanders itself has been put on the shelf for the time being.
Now it seems another one has fallen. According to an extensive report by Eurogamer, LEGO Dimensions is the latest Toys-to-Life game to call it quits. The reports says that LEGO Dimensions' three year plan has been cut to two, and that future support for the game has ended.
It largely comes down to cost. Manufacturing the specialised, premium blocks for the LEGO dimensions sets came at a cost, and if any of the associated packs didn't sell well, the entire game's bottom line was affected. Unlike other Toys games that could rely on cheaper manufacturing, LEGO Dimensions used actual LEGO, which is one of the most expensive toys available.
While year one of LEGO Dimensions proved to be a success – with its brand-spanning crossovers, of franchises like Batman, Lord of the Rings and Portal, its second year wasn't as successful.
Throw in all of TT's other commitments – Like Ninjago and LEGO Marvel Super Heroes 2 – and it's easy to see why it's come to a halt. According to Eurogamer, Warner has no intentions of officially announcing LEGO Dimension's demise, but a mail from TT Games studio manager Dave Dootson to the LEGO Dimensions team seems to confirm as much.
"Thanks so much to everyone for making Dimensions possible. As difficult as it has been, it is worth celebrating the incredible achievement it represents in the quality of the game, the amazing blend of IPs and the challenging technical demands it presented.

"It stands as a real testament to the talent within TT."
It's not game over for Toys-To-Life just yet though, as Nintendo's Amiibo still seem to be incredibly popular, though their implementation isn't usually restricted to one game. They're also infinitely more collectable, something that's probably enhanced by their (possibly artificial) scarcity.
LEGO Dimensions was released in September 2015, but it took a while for it to reach local shores. When we reviewed it last year, we were quite impressed.
"As the sum of its parts, LEGO Dimensions is something special. It's witty, it's fun outside of the box and it boasts enough talent to get you hooked on a gateway drug to acquiring a collection of plastic blocks in the future. It's more than just toys to life, but a combination of physical and digital experiences that blurs the line between the two to create an experience which clicks brilliantly with its concept."
Last Updated: October 19, 2017