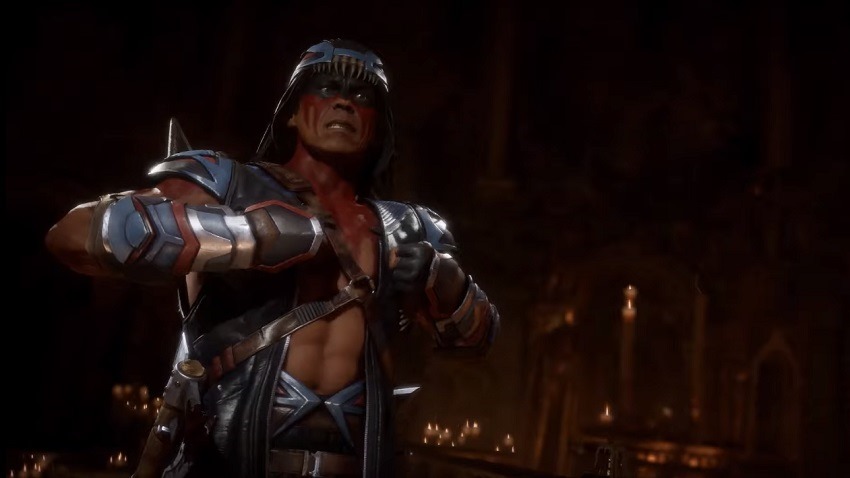 Mortal Kombat may have seen its fair share of action since it came out a few months ago, but the journey is far from over! With Shang Tsung have recently resurfaced to menace Earthrealm, it looks like our planet is going to need some magic of our own in order to survive. So how do you fight sorcery? With a shaman that wields exotic magic and some good old-fashioned steel.
Here's a quick look at Nightwolf in action:
Born as Grey Cloud, Nightwolf is a proud and fierce warrior dedicated to the cause of good and chosen by the Great Spirit to become the Matoka tribe's champion and protector.
The last time Nightwolf was around kicking ass and taking names, was way back in 2011's Mortal Kombat. Things were going well until Sindel crashed the party, murdered her through several of the best fighters on the planet and looked ready to deliver a killing blow to Earthrealm's last hope. That's where Nightwolf came in, sacrificing himself to finally stop the reborn Outworld empress in an act that required some heavy self sacrifice.
On the plus side, Nightwolf clearly got better after he managed to reduce his entire being to atoms so yaaaaaaay. Nightwolf arrives early for season pass owners on August 13, and a week later for anyone else who feels like purchasing the best character from Mortal kombat 3 and the worst character from Mortal Kombat: Aniihilation.
Remember that film? I do. Unfortunately.
Last Updated: August 1, 2019