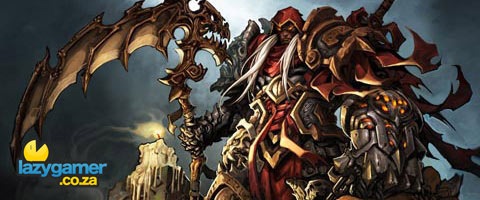 This is one of those games that somehow got under my radar. You play as one of the four horseman of the apocolypse, War, and you get to kick some serious ass.
Darksiders may look like a standard Ninja Gaiden/God of War clone at a glance but after seeing this trailer, I am really excited to play it. The trailer shows off some insanely large weapons, including the Grim Reapers Sickle and really impressed me with the level of damage that they do.
Big gashes, severed limbs, all the stuff that makes us happy. If you weren't interested before, then take a look, you may just change your mind.
[Side Note: I could swear that the trailer voiceover is a South African accent]
Last Updated: November 26, 2009