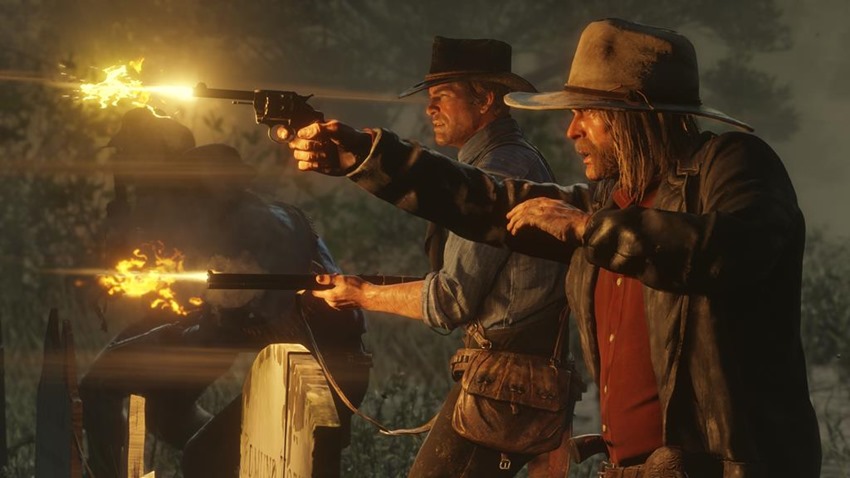 On October 26, everyone is getting ready to ride into the wild wild west, although reports of Red Dead Redemption 2 having a gigantic mechanised spider that belches fireballs may come from records that are spotty at best. Rockstar's return to the barely tamed frontier of the old west isn't just another game where players can root, toot and shoot their way through settlements while hoping that their horse is fast enough to outrun a posse of deputised lawmen, but it's also a game where survival feels more real than ever before.
From having meat spoil in your rucksack to seeing your chosen character look a tad bit on the gaunt side because you don;t take care of him, Red Dead Redemption 2 wants to slow you down and make your various actions feel more meaningful. Some people (myself included) might balk at this idea of not having a six-shooter power fantasy, but I'm still dead keen to see how it plays out. Why? Because while you might have to take a bath every once in a while in Red Dead Redemption 2, you'll still have access to some of the finest high noon skills ever seen outside of a spaghetti western.
Skills which are on fine display in this latest gameplay trailer for Red Dead Redemption 2:
Red Dead Redemption 2 is an epic tale of outlaw life that seamlessly blends story with action, and exploration with choice – all under the constant threat of danger.
Well…I certainly hope you know how to slap leather and draw some iron, partner.
Last Updated: October 1, 2018