Remember in the very first "Recall" short where everyone's favourite lightning gun-wielding primate initiated Overwatch again? That day is kind of like today, because Overwatch's serves are finally live across all three platforms. Blizzard's latest IP is a great incarnation of team-based multiplayer fun, and it comes with a promise of balance. Balance that isn't going to be disturbed by microtransactions, although there are many you can purchase.
Overwatch doesn't lock you out of any game content, but instead entices you to unlock (or otherwise buy) loot crates to add some cosmetic flair to your 21 character strong roster. This loot crates are all entirely randomised, spitting out voice-overs, character skins, spray paint tags and more for any and every character. They're like Hearthstone booster packs in a sense, and as such have been priced accordingly.
On PC (which we here in South Africa are forced to use in Euros), prices are as such:
2 boxes = 1.99 Euro
5 boxes = 4.99 Euro
11 boxes = 9.99 Euro
24 boxes = 19.99 Euro
50 boxes = 39.99 Euro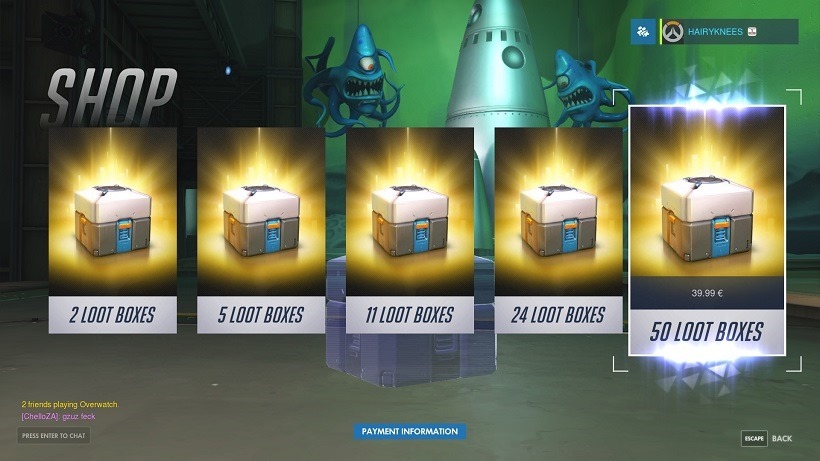 Interestingly enough, direct conversions of those prices accurately line up with Rand pricing on both PSN and Xbox Live. On PlayStation 4, for example, you can expect to pay around the same for the same amount of boxes that the PC version offers – give or take a few Rands here or there.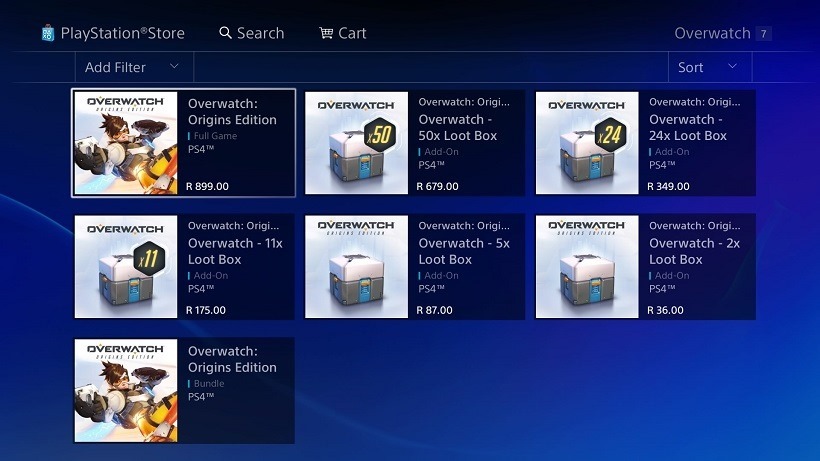 Xbox One trails in a similar fashion, although the pricing isn't exactly one for one. In the largest difference I saw, the price for a pack of 50 boxes cost R10 more on Xbox One, while some other bundles were a handful less. For the most part though they're the same, and nothing like some differences we've seen in digital pricing before.
These loot crates offer no advantage in-game, so they're purely for the die-hard fans out there. If you manage to snag duplicates you'll be given credit instead to spend towards unlocks you want, and simply playing Overwatch will net you a free crate every time you level up. There's no reason to have to throw more money at the game, but it's certainly going to cost you a fair amount if you get sucked in.
Overwatch is out on PS4, Xbox One and PC right now.
Last Updated: May 24, 2016