And the Internet gasped in shock and surprise because Bethesda re-released old games?! I can't rightly believe it!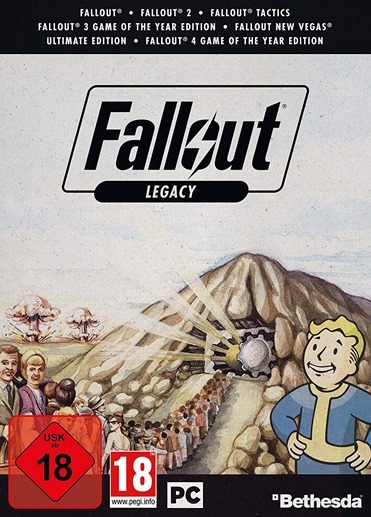 Look, if this leak turns out to be true there's a part of me that's honestly surprised it took Bethesda this long to do it. According to a listing on Amazon Germany (which is currently still live at the time of writing), the Fallout Legacy Collection will be bringing all the single-player games together into one big value-pack of a bundle. That will include Fallout, Fallout 2, Fallout: Tactics (ew), Fallout 3, Fallout: New Vegas and Fallout 4, as well as every piece of DLC for all the games, all together under the same roof, while Fallout 76 is left out to survive the cold just like it wanted. Yet what is undoubtedly the most shocking aspect of this potential package is that Bethesda somehow didn't sneak Skyrim into it.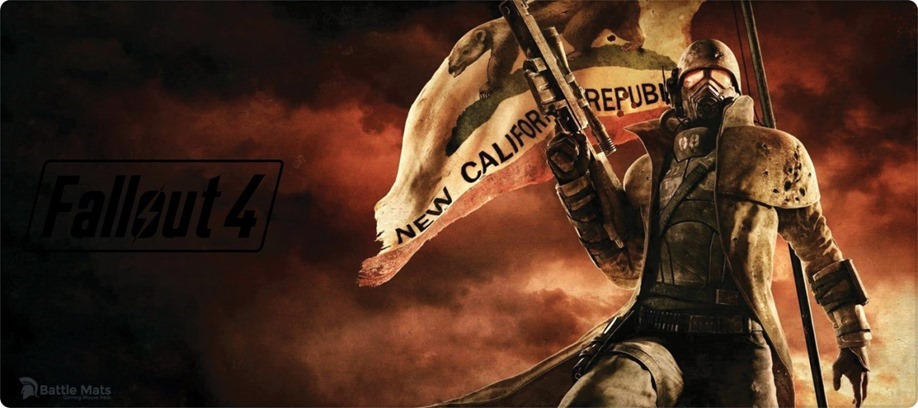 While there's been no official announcement regarding the release, the fact that the listing is still live and features what seems to be fairly official-looking boxart for the collection certainly does make me think it's real. Amazon listings are also fairly accurate in terms of leaks, as was recently the case for Overwatch on Switch and the Batman Arkham Collection. Running the copy print for the listing through Google Translate:
"The full collection of all award-winning single-player games in the series! Return to Odland with the Fallout 4 – Game of the Year Edition. It contains all the gameplay updates, graphic enhancements, the ability to download and play free mods on PCs and consoles, and all six official extensions. Welcome back to New Vegas! With Ultimate Edition, Bethesda Softworks is putting together the complete Fallout: New Vegas package. The main game with the four additions Dead Money, Honest Hearts, Old World Blues and Lonesome Road will immerse you even deeper into the world of New Vegas."
Not exactly 100% accurate, sure, but there's enough in there that does sound real enough (even if Google Translate isn't the best at grammar). The collection is being listed for 40 euros, which roughly converts to R672, is about R100 cheaper than the Fallout 4: Game of the Year Edition. Most people already own most of these games but if you've been living under a rock for the past decade, well maybe this collection was made exclusively for your deprived needs. The supposed release date will be 25 October 2019.
Last Updated: October 2, 2019