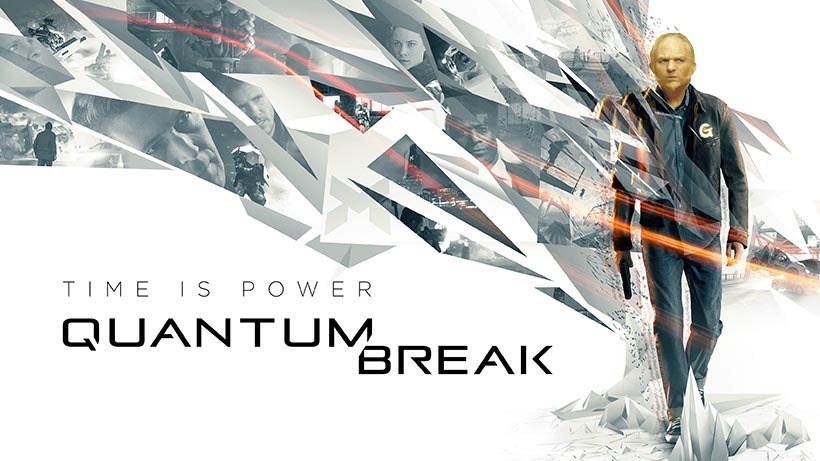 That's it folks! Nothing to see here! Ignore the wibbly wobbly timey wimey stuff in front of you! Move along now, because development on Quantum Break has finally wrapped up. No more delays, no more polishing needed to replace Jack Joyce's face with that of X-Men star Shawn Ashmore. Because Quantum Break has gone gold.
What that means, is that Remedy Entertainment's latest game is ready to ship out. It's most likely being written onto a bajillion discs right now, pressed and ready ahead of its April 5 launch for Xbox One. So sayeth Remedy's Sam Lake, who tweeted the good news and proceeded to toast the good news with a glass of Chateu Bubbly. Presumably the good stuff, like that R20 bottle of Four Inbred Cousins I sometimes break out when it's time to celebrate in style.
Gone GOLD #QuantumBreak @remedygames pic.twitter.com/ClINo3dkv7

— Sam Lake (@SamLakeRMD) February 19, 2016
It's been a helluva development road so far. First announced as one of the new games for the Xbox One during the reveal of that console, Quantum Break is meant to be the next step up for Remedy Entertainment's idea to blend entertainment mediums together. While the actual game has you fiddling with time and using it to rewind back to a perfect headshot, a tie-in series of episodes are also meant to show you what your chrono-tampering decisions have had on the fourth dimension. Originally scheduled for a 2014 release, Quantum Break was pushed back to 2015 and again to 2016.
Which is actually an impressively lught number of delays for the usual game from Remedy. Microsoft clearly wants this first-party of theirs to be a winner, to the point where pre-orders will include backwards compatible copies of the Alan Wake games and a free Windows 10 PC version being thrown in for good measure. That's a rather sweet honeypot, if Quantum Break turns out to be a timeless new entry from Remedy.
Last Updated: February 22, 2016