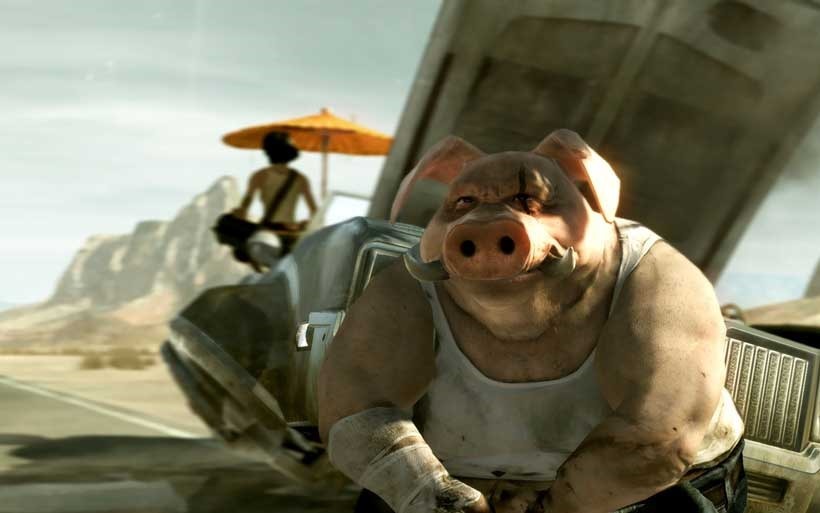 I loved Ubisoft's Beyond Good and Evil when I played it on Pc all those years ago. One of the finest games released in 2003, Beyond Good and Evil was an underappreciated gem. Praised by critics for its cinematic atmosphere and seamless combination of genres it was largely ignored by the game-purchasing public. It hasn't aged all that well if we're being honest – and I really didn't like the remaster that was released on last generation's consoles too much.
For a while, a very long time ago, I was excited about the prospect of a sequel. But E3 after E3, we've seen and heard very, very little of the game since its initial reveal.
There have been mumblings about it continuing, but since Ubisoft's Michel Ancel has gone off to work on WiLD, I've given up hope. There are some new rumours though, that suggest that Beyond Good and Evil 3 is being made – and funded by Nintendo as an exclusive for its upcoming NX console.
So says Destructoid, and their two independent sources, one of whom is the same Geno (with a proven record) who recently unleashed a flurry of rumours regarding the NX.  It's apparently called Beyond Good and Evil: The Prejudices of Philosophers (which ties in nicely with Nietzsche's Beyond Good and Evil), with Nintendo backing it as a way to earn a bit of "audience goodwill" by showing that they're making core games for core audiences.
It's not too dissimilar to their publishing Bayonetta 2, and bringing Itagakai's Devil's Third back to life on the Wii U. One of those games is even worth playing.
While it'd be an interesting thing to do, I'm not sure making a game like that exclusive to a new Nintendo system is going to do much to foster good will.
Last Updated: March 3, 2016