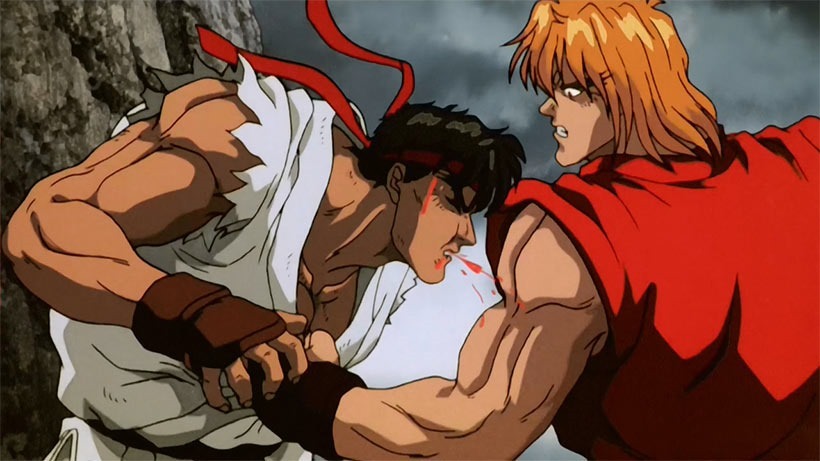 Street Fighter is, and always will be a better fighting game than Mortal Kombat. I get that Mortal Kombat is more visceral and brutal, and especially for those that don't appreciate the finer aspects of fighting games, more fun. A lot of that has to do with the more robust story mode that's come about, especially since Mortal Kombat 9, its follow up in Injustice and the last Mortal Kombat game, X.
People like a story mode; and it's something that's never really happened in Street Fighter before. Instead, players are treated to opening cut-scenes if they're lucky, a rival battle half way through matches and perhaps some sort of non-canonical scene at the end – pretty much how arcade fighters have been doing things for decades.
That's changing. Street Fighter V is going to get a more robust story mode, that'll be doing things differently – and take a few cues from its competition.
Speaking to the inimitable, Hip Hop Gamer, Senior Product Manager at Capcom Matt Dahlgren said there'd be a better story.
"I can't reveal specifics exactly on our story," he told HHG "but I can say we are going to be doing things differently this time around. We're definitely paying attention to what our competitors are doing and want to raise the bar, so our story content is going to unique, and different than any previous Street Fighter game."
It shouldn't come as too much of a surprise. Mortal Kombat and Injustice have received praise for their story modes, and unlike many other Japanese developers, Capcom's Street Fighter boss doesn't appear to live in a vaccum. Speaking to the PlayStation Blog in 2011, Yoshinoro Ono admitted that Mortal Kombat did story better.
"I also have a penchant for wacky, over-the-top games so I've been playing a lot of Mortal Kombat, enjoying their Story mode. And they did such a good job with their Story mode and some of the other features that I feel like they kind of beat me in that sense. So I'm playing these other fighters and enjoying them, but sometimes it depresses me, too."
Street Fighter V is out next year, for PC and PlayStation 4 – and will feature cross platform play between the platforms. I think the inclusion of a better story mode is a good thing. Like Call of Duty ever year, hardcore players will buy it and play multiplayer for the next few years – but a story mode will hold the casual gamer's interest far longer than a series of arcade fights and help people get in to the game more.
Last Updated: October 12, 2015