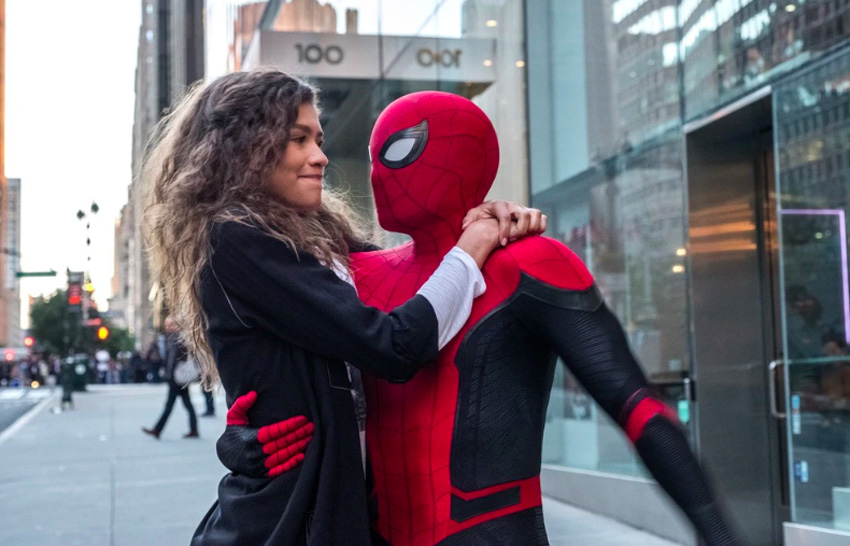 As promised earlier today, the new trailer for Spider-Man: Far From Home is here. Also as promised, this is definitely not something you want to watch if you haven't seen Avengers: Endgame yet! From the opening seconds of the trailer, it gives away one of the major plot points from Marvel's box office record-smashing behemoth, so if you haven't seen it yet, then turn away now because there are SPOILERS INCOMING!
For the rest of us, check out the preview for ol' Webhead's latest adventure below!
HOLY CRAP! The rumours were true and Samuel L. Jackson's Nick Fury really just introduced Jake Gyllenhaal's Quentin Beck/Mysterio as being from another world. Yes, like I postulated this morning, this could all be part of Mysterio's plan of misdirection which is kind of the classic comic book character's thing. That being said, Nick Fury just outright referred to the "multiverse" and even blatantly said that the events of Avengers: Infinity War and Avengers: Endgame "tore a hole in our dimension" and my fanboy theory senses are tingling overtime! Damn, right Spider-Man's far from home! He's going to another universe!
If this isn't just a red herring, then the evidence mounts massively to support the theory that it will be a mutiversal conflict that serves as the overarching plot for the Marvel Cinematic Universe from here on out. And I can't wait to geek out about it!
Spider-Man: Far From Home was written by Chris McKenna & Erik Sommers and with Jon Watts returning to the director's chair. The superhero sequel also stars Zendaya, Jacob Batalon, Tony Revolori, Martin Starr, Numan Acar, J.B. Smoove, Oli Hill, Remy Hii, Marisa Tomei, Michael Keaton, Jon Favreau, and Cobie Smulders. It is scheduled for release 2 July 2019.
Peter Parker returns in Spider-Man: Far From Home, the next chapter of the Spider-Man: Homecoming series! Our friendly neighborhood Super Hero decides to join his best friends Ned, MJ, and the rest of the gang on a European vacation. However, Peter's plan to leave super heroics behind for a few weeks are quickly scrapped when he begrudgingly agrees to help Nick Fury uncover the mystery of several elemental creature attacks, creating havoc across the continent!
Last Updated: May 6, 2019