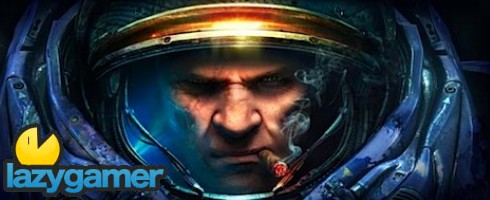 As many of you already know from yesterday's post, Blizzard has confirmed that StarCraft 2 won't be supporting a Local Area Network (LAN). So this information had been spreading across the web like wildfire and as a result in just a day, 2500 gamers have already signed a petition asking Blizzard to reconsider including a network multiplayer for StarCraft 2.
Christian Sorensen, the alleged creator of the petition was contacted by IncGamers. Apparently he stated that he wasn't the author of the petition and that in actual fact it was written by a group of individuals on the StarCraft community site, StarcraftWire.net.
Now of course there are some fans who aren't supporting the petition and as one would only expect from the human race, there are countless views on the topic. The more evident views are as some argue that it would deter piracy whilst others say it will only result in more piracy.
Personally I despise piracy and so should all of you but lets face it the truth is that at the end of the day, Blzzard is only punishing the honest gamers. Pirates will always be pirates anyway so what's the deal with disappointing the rest of us?
Anyhow you can check out the petition over here and see what others have to say
Source: incgamers
Last Updated: July 1, 2009