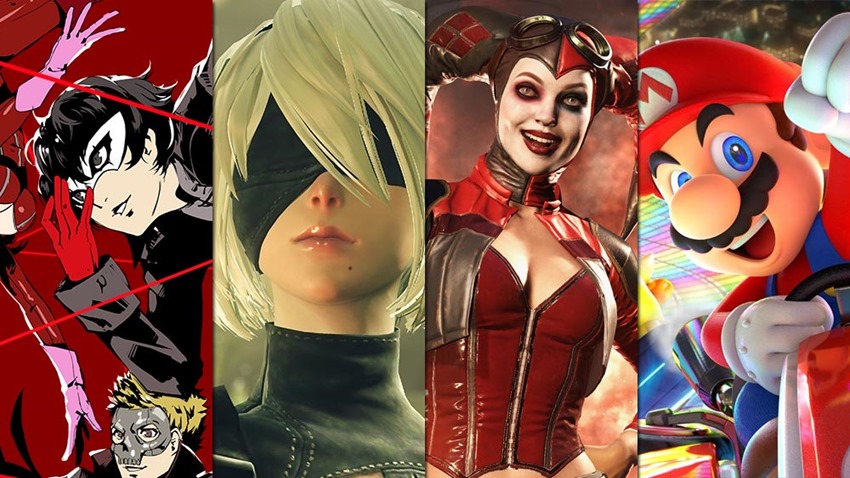 Six months in, and 2017 has been a fantastic year so far for gaming yet again. Mind you, it isn't pulling another 2016 in terms of releases, but I'm not complaining so far. So which games are the very best then? Which new releases have been well worth the financial and chronal investment required to own and complete them?
We decided to take a look at the two charts which matter, and see how they stacked up. Surprising absolutely no one, The Legend of Zelda: Breath of the Wild is sitting right at the top, pretty much uncontested since it was released back in March. Breath of the Wild isn't just the highest rated game on the list, it's also currently one of the highest scoring games of all time. It joins a list of other games on Metacritic that includes Grand Theft Auto V, Super Mario Galaxy and the best Tony Hawk game, Pro Skater 3.
Which in itself is only a point behind Tony Hawk Pro Skater 2. Geoff is currently laughing at me about this. Anyway, enough jibber jabber. Here are the top ten games of 2017 so far, according to the critical consensus from MetaCritic and OpenCritic:
Metacritic
OpenCritic
The Legend of Zelda: Breath of the Wild – 96
Persona 5 – 94
Mario Kart 8 Deluxe – 92
Chess Ultra – 91
Shovel Knight: Treasure Trove – 90
Final Fantasy XIV: Stormblood – 90
Paradigm – 89
Nier: Automata – 89
Horizon: Zero Dawn – 89
Hollow Knight – 89
As much as I love celebrating the best of the year, the bastard inside of me also wants to see what the worst of 2017 is as well. If you were looking for disappointment, misery and shoddy design then you've come to the right place, which is what I whisper to myself in a mirror lately. Alternatively, there's the following list of turds, which critics have universally lambasted:
Metacritic
Syberia 3 – 48
Vaccine – 48
Reservoir Dogs: Bloody Days – 45
Verdun – 44
Husk – 44
Inner Chains – 40
Troll and I – 39
Randall – 39
DYING REBORN – 38
OpenCritic
Divide – 47
Inner Chains – 45
Randall – 44
Mighty Morphin Power Rangers Mega Battle – 44
We Are Chicago – 44
Reservoir Dogs: Bloody Days – 43
DYING: Reborn – 40
Vaccine – 35
Troll and I – 32
Vroom In The Night Sky – 19
I was kind of curious to see what this "Vroom In The Night Sky" was all about. According to critics, it's a game that is "an empty prototype" and "complete bobbins" say the unlucky few reviewers who tarnished their new Nintendo Switch with it. Ouch. The rest of 2017 is looking like a cracker of a year, especially in October when Wolfenstein II, Shadow of War, Assassin's Creed Origins and Mario Odyssey released in the same month. Some games, on the same day even.
Last Updated: July 12, 2017