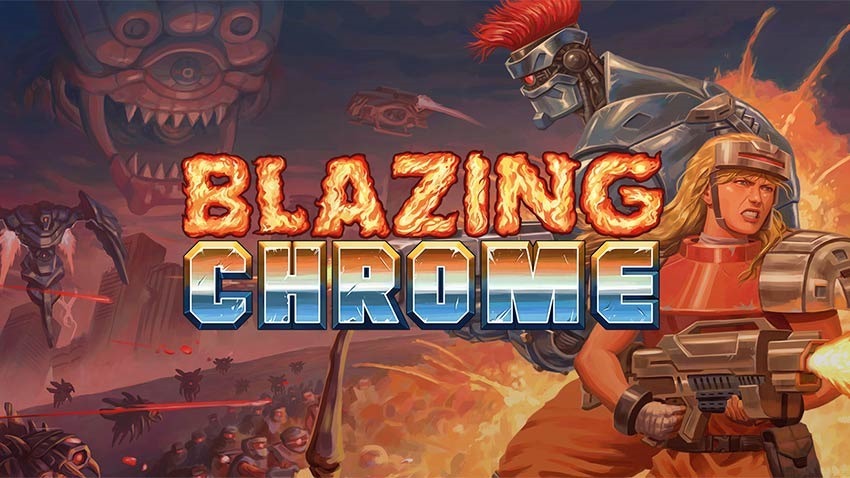 It's been an awfully long time since we've had a great Contra game. Judging by what we've seen from E3 and Konami's impending Contra: Rogue Corps (yes, the ones with the armed panda in it), we'll be waiting a while for a great Contra game yet.
The last one, to my mind, was the terribly underappreciated Contra 4 on the Nintendo DS, a fantastic (and frightfully difficult) 2D side-scrolling shooter that harked back to the older games, but delivered a decidedly modern Contra experience. And if that's what you're after, then Blazing Chrome – out today on PC and consoles – should tick all the right boxes.
It's basically Contra in everything but name – with a little Metal Slug thrown in for good measure. A 16-bit, co-op side-scrolling shooter that has players shooting evil robots and their AI overlords, through five apocalyptic environments – with weapon powerups to pick up along the way. Sure sounds like Contra to me!
"In Blazing Chrome, machines rule the world and the few humans left are on the edge of total extermination, lacking power, prestige or status among their metal and circuits overlords. Bring your best pal and kick some metal butts to free the humankind while enjoying a classic run'n'gun, fully loaded with action and exciting fights!"
Here's the handy-dandy bullet list of features:
Two-player local co-op
Realistic 16-bit post-apocalyptic environments
Classic fast-paced run-and-gun action
Epic boss fights
Unlockable characters
Pilotable mechs and vehicles
Varied arsenal of distinctive weapons
While it's a paid game on Steam, Switch and PS4, Xbox and Pc gamers who subscribe to Game Pass will be able to download and play it later today as part of their subscriptions.
Last Updated: July 11, 2019