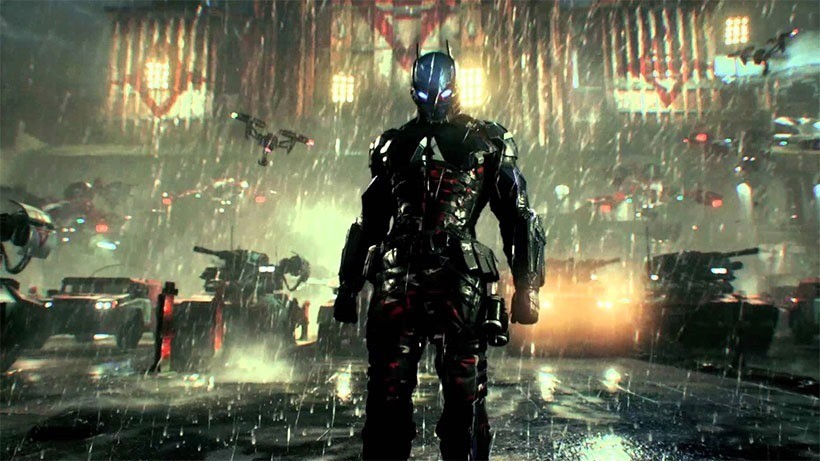 I think we all know that the PC version of Arkham Knight has been a complete disaster. I don't think I need to rehash over the entire cycle of what happened, so I'll condense it a bit. The game was broken when it was released on PC, Warner and Rocksteady took ages to fix it – but it was never really fixed properly.
Last month, when the patch that was supposed to fix things failed to do so to the satisfaction of many PC pundits, Warner said that it would offered refunds, but continue to try to fix things.
"We are very sorry that many of our customers continue to be unhappy with the PC version of Batman: Arkham Knight. We worked hard to get the game to live up to the standard you deserve but understand that many of you are still experiencing issues," they said on Steam back then.
Until the end of 2015, we will be offering a full refund on Batman: Arkham Knight PC, regardless of how long you have played the product. You can also return the Season Pass along with the main game (but not separately). For those of you that hold onto the game, we are going to continue to address the issues that we can fix and talk to you about the issues that we cannot fix. "
One such issues that they're unable to fix is the ability for the game to work properly with two GPUs – so they've just given up. You'll never get official SLI or crossfire compatibility with the latest in Batman's adventures. Here's what the developer says:
"We've been working with our development and graphics driver partners over the last few months to investigate utilizing multi-GPU support within Batman: Arkham Knight. The result was that even the best case estimates for performance improvements turned out to be relatively small given the high risk of creating new issues for all players.

As a result we've had to make the difficult decision to stop work on further multi-GPU support. We are disappointed that this was not practical and apologize to those who have been waiting for this feature."
That's gotta sting for PC players who've invested in the bleeding edge ; though I think it'll hurt future Warner Bros PC games more.
Last Updated: November 20, 2015