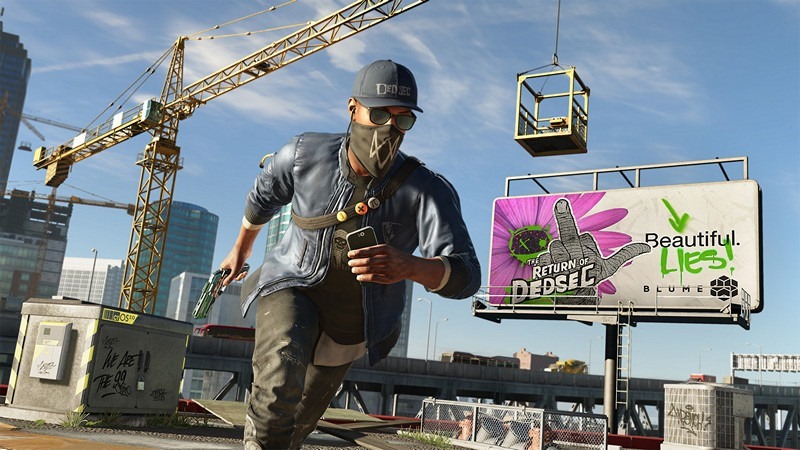 Watch Dogs 2 is coming soon. Featuring a new protagonist in Marcus Holloway, the game plays from the other side – with you working as a Dedsec Hacker this time. We know it's also set within San Francisco's counter-counter – but nothing too concrete otherwise. Here's the game's story trailer to change that.
Take a look:
"Explore a massive and dynamic open world offering an incredible variety of gameplay possibilities. Hack your way through traffic while you engage in dangerous car chases through the winding streets of San Francisco, traverse the rooftops of the colorful and vibrant neighborhoods of Oakland, and infiltrate the cutting-edge offices of Silicon Valley companies. There are many secrets to uncover in the birthplace of the tech revolution," says the official description.
Hacking has a much bigger impact this time around, allowing you to hack drones, cars, cranes, security robots, and much more." Actually, pretty much anything.
As we've outline din our own previews, the game's also a lot for stealth-focused this time around – and it's something you'll have to use in conjunction with your hacking to really get the best out of Watch Dogs 2.
It's coming on November 15.
Last Updated: September 23, 2016