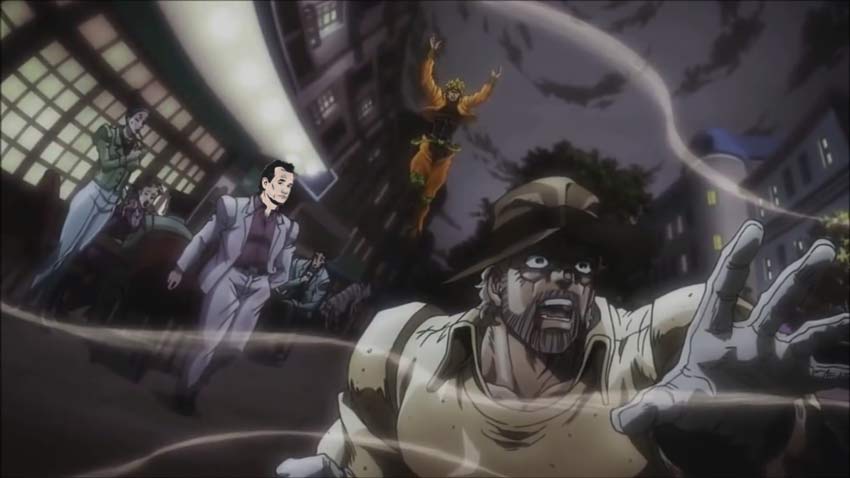 Here's a weird epiphany that I just had: Anime may be known for its protagonists, but the villains within those shows rarely manage to reach the same level of popularity or memorability. I mean sure, the likes of Naruto and One Piece have their fair share of antagonists, but there's a healthy shade of grey slapped on each one of these fellas that adds more layers to their personalities.
They're bad, but they're not totally bad, you dig? And then there's Dio: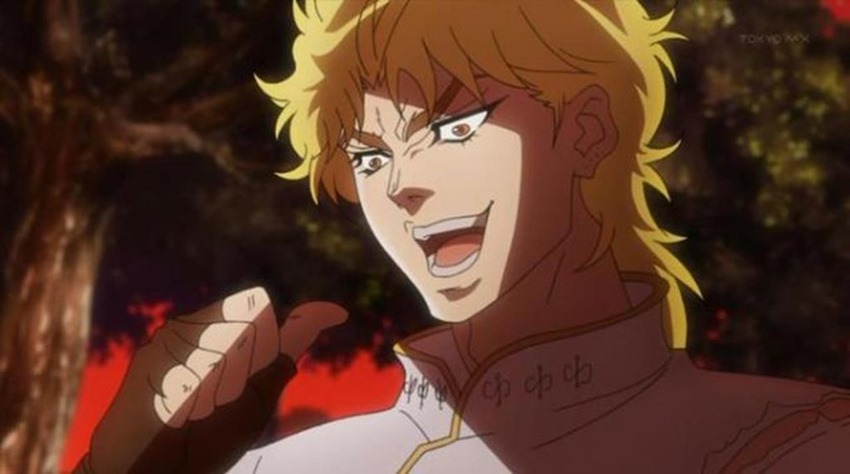 Yes, that Dio. There's no two ways about it: He's a dick. He's hate and disdain, ambition without compassion and a firm believer that he happens to be the most supreme organism on the planet. Want a list of Dio's dastardly deeds from his appearances in Jojo's Bizarre Adventure? Why, in just a few chapters he:
Made life hell for Jonathan Joestar, an otherwise good chap
Stole the first kiss from Jonathan's love interest, Erina Pendleton
Burnt Jonathan's beloved dog alive in a furnace
DUDE HE HORRIFICALLY KILLED A DOG WHAT MORE DO I NEED TO SAY?
And that's just before Dio was transformed into a super-vampire, got decapitated, had his head surgically grafted onto Jonathan's corpse and unleashed the power of stands in the Stardust Crusaders arc of Jojo. PHEW. That ultimate form of Dio may just be the most infamous of the lot, as he possessed all of his vampiric gifts and could also summon his signature spirit guardian, known as The World. Or to be more accurate, ZA WARUDO!
Anyway, a great villain, and possibly an even better character to play as in Jump Force this month, as Dio will be joining his final nemesis Jotaro Kujo inside of that game. Here's some official screenshots of the duo in action. Don't even think of trying to escape this article, it's useless. USELESS. MUDA MUDA MUDA MUDA MUDA MUDA MUDA!
Jump Force is out on February 15. Guess who I'm going to be playing as on day one? OH HOO, YOU GUESSED RIGHT BECAUSE IT WAS ME! DIO!
Last Updated: February 1, 2019