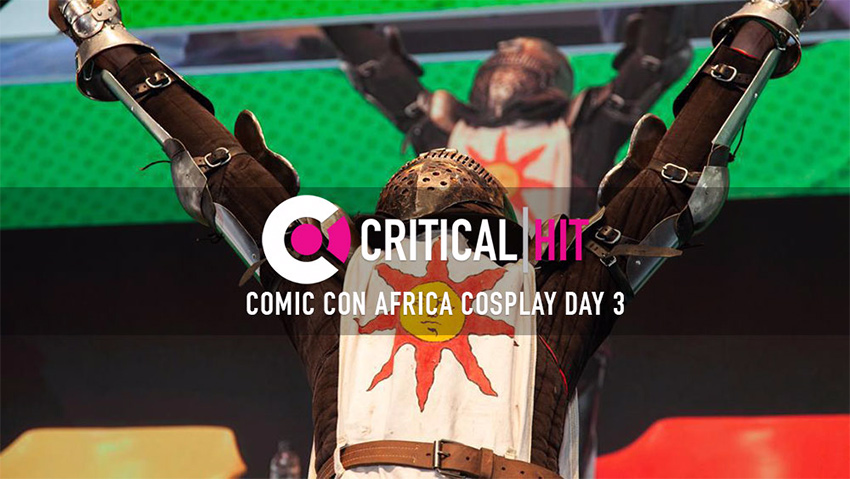 Sunday may have been the final day of Comic Con Africa 2018, but that didn't mean the event was any quieter. In fact, around the mid-day mark, it felt even busier than the Saturday, with crowds packing the con floor, blocking the hallway outside the panel rooms and queuing 20 to 30 people deep for mini-doughnuts, burgers and water.
From a cosplayer's perspective, Sunday was not a day to bring your bulky or fragile outfits. Not that the busyness and sold-out nature of the con deterred cosplayers. With the Champions of Cosplay contest having taken place on the Saturday, there were arguably fewer of the scene's major players around – or, rather, they were roaming about in more casual, comfortable costumes. Many attendees, though, whether veteran cosplayers or first-timers, were still relishing the opportunity to dress up. (Check out the Day 1 Cosplay and Day 2 here).
I sighted a further half-dozen Lara Crofts from where I was stationed on the con floor, although my picks for Sunday's most memorable cosplayers were a balloon-toting Pennywise couple; Jarid "The Predator" Norman's towering Cable, complete with cybernetic arm; and three magnificent Discworld Witches – Granny Weatherwax, Nanny Ogg and Magrat Garlick – who felt like they had stepped directly off the page, and maintained character the entire time.
In addition to these standouts, here's some of the excellent cosplay that capped off the first-ever Comic Con Africa. Thanks once again to Leigh Benson Photography, who actually attended Comic Con Africa as Jessica Jones in her first ever cosplay. See if you can spot her in the gallery below!
General Cosplay
Cosplay Fan Competition
Last Updated: September 19, 2018